We love all things vintage, especially if it reminds us of the romance of the Victorian era, so we were really excited to receive an invitation to the opening of Michal Negrin's first New York Store. Featuring vintage-inspired designs in jewelry, fashion, home décor, clothing, and accessories, you'll be in awe as soon as you step into the beguiling boutique.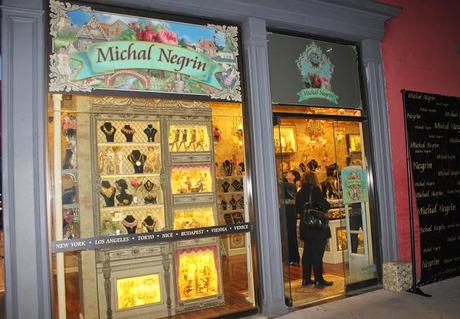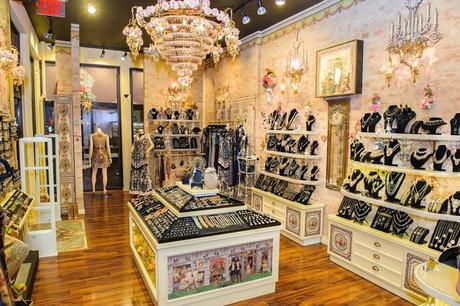 The over two decade old brand features unique decorative and fashion items, made with sparkling Swarovski crystals, handmade tone painted flowers and beads, lace, leather, brass ornaments, cameos, etc with a message of love and romantic style. To celebrate the opening, Michal Negrin (pictured below with two of her clothing looks) held a cocktail party where we got to play with all of the amazing variety of products. If you're a woman who loves enchanting items that celebrate the idea of romance, femininity, love and style, this bewitching boutique is for you.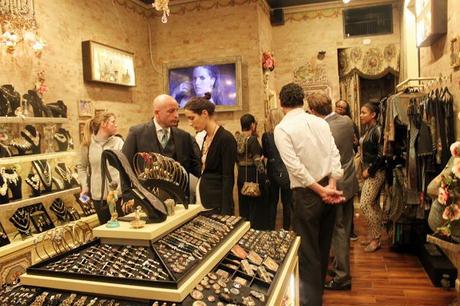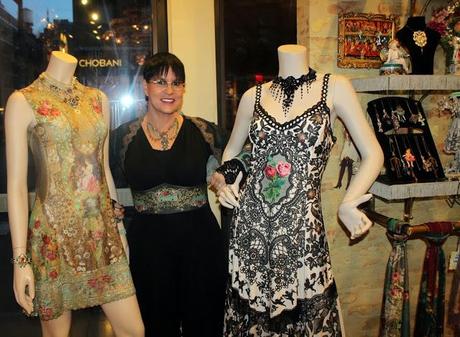 But even if it's not your typical style, we think you should still stop by to experience the wonderful and visually beautiful store. You may surprise yourself and walk out with one of their keepsake pieces.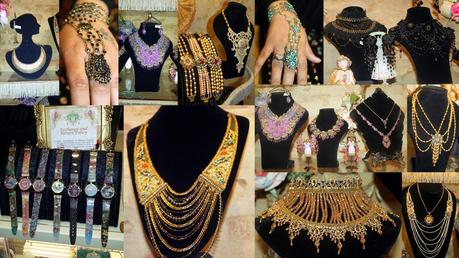 Get to know Michal Negrin by visiting it's US Flagship Store located at 151 Prince St. (at West Broadway) in SOHO 212 334-2300.