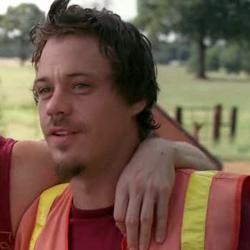 It's fun to learn that former True Blood cast members are getting work in other great shows. Shooting has been completed on The Walking Dead season 2 for some time now, but a few casting bites have been released concerning two new faces you can expect to see in Episode 8 titled "Nebraska" on February 12.
See the two mystery men hinted at in this premiere for the episode.
Aaron Munoz and Michael Raymond James (True Blood, Terriers) will pop up in the midseason premiere. Munoz plays a character named "Tony," one of two new survivors who enter Rick's World. It is unknown who James will play.
Creator Robert Kirkman teased that these two could pose a threat to Rick and his crew. The episode is entitled "Nebraska" and kicks off the second half of the season.
source: shocktillyoudrop.com