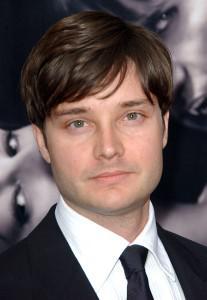 Michael McMillian wrote, directed and produced the short film Charlie 13 for Futurestates.tv.
Set against the back drop of the not too distant future, CHARLIE 13 is a coming of age story of one boy growing up in "North American Union" under a law that enforces all children to be micro-chipped on their thirteenth birthday.
On the eve of his thirteenth birthday, Charlie Tuttle is caught by a NAU police officer looking out for "deserters" – individuals living off the grid considered to be terrorists- on the outskirts of town. Charlie's mother, Emma, makes her son promise to step in line, but Charlie's adventurous spirit is called into action when he discovers a secret from his past.
Charlie's world is quickly turned upside down as he reexamines authority, family, and the trappings of the civilized adult world. Will Charlie "step in line" as promised, or answer the call to adventure on more dangerous horizons?
Watch it on April 24 on http://futurestates.tv/episodes/charlie-13
Like Charlie 13 on Facebook.
Independent Television Service (ITVS) asked both renowned and emerging filmmakers to take the current state of affairs in the United States, and extrapolate them into stories of the nation in the not-so-distant future.
The result is FUTURESTATES, a series of groundbreaking digital shorts. Each episode presents a different filmmaker's vision of American society projected forward, fusing an exploration of social issues with elements of speculative and science fiction.