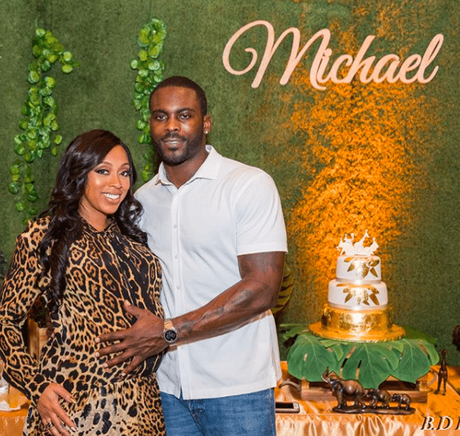 Michael Vick and wife Kijafa Vick just welcomed a baby boy!
This is the fourth child for the NFL commentator and his Baller Wife.
They named their son Michael Jr.
In an Instgram post Kijafa said Christmas came early for the Vick family, with a pic of the NFL commentator holding his new baby boy.
Christmas came early for us this year

A post shared by Kijafa (keyafa) (@kijafa) on Nov 20, 2017 at 2:11pm PST