The shoe of the weekend  is the sandal with wooden beads and stacked ball heel by Andrea Pfister in 1994.
I went to the closing night of the Montreal Fashion & Design Festival yesterday, and I learned that if you are only 5'1", you will not see anything if you aren't in the front row. 
But how does my little self make her way to the front when she is stuck behind a six-foot-tall photographer and a family of toddlers? (Who weren't even enjoying the show?!)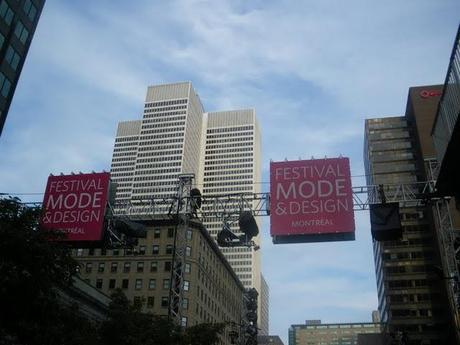 1. Push and shove. Take advantage of your tiny frame. (If you aren't tiny-framed, take advantage of that, too.)

Limité finale
2. Listen to what others are saying. An easy way to plan your slow-but-sure path to the front is to eavesdrop what the impatient mothers declare. "Okay sweetie, after this one we'll leave." Take their place.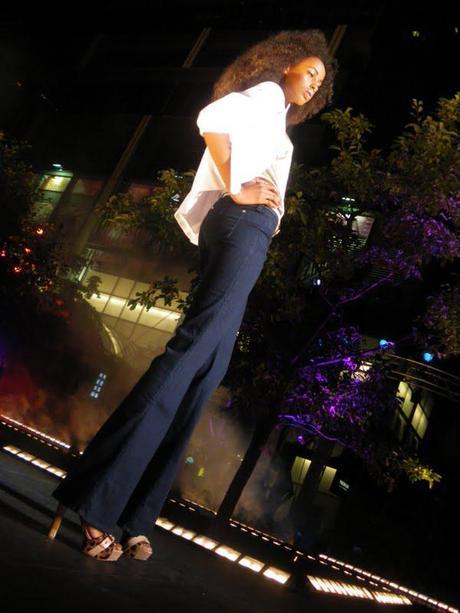 Look from the GUESS & GUESS by Marciano show
3. Most importantly, when you have your well-deserved spot with a perfect view, don't move. Cling to the flimsy railing or a really tall, broad-shouldered person will move you out of their way.
Finding a spot right next to the end of the runway, where the models pause and pose for pictures, was a miracle.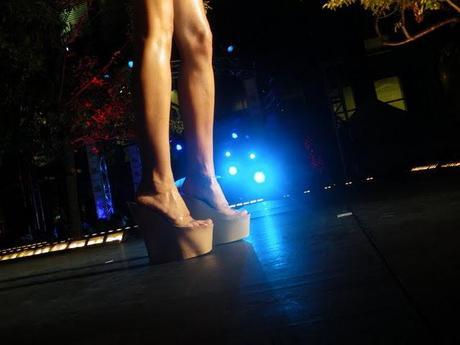 Crazy wedges worn during the lingerie show
My cousin and I stayed for six shows - which started every half hour - Lady Dutch, Limité, Le Chateau, GUESS & GUESS by Marciano, the F/W 11-12 Color Me Softly collection and the Oh La La! closing lingerie show.
Despite the crowd, the intense heat and the burning in my feet and legs after standing for hours, my evening was quite enjoyable. All the pictures I took are posted at the XOXO, Nina Facebook page.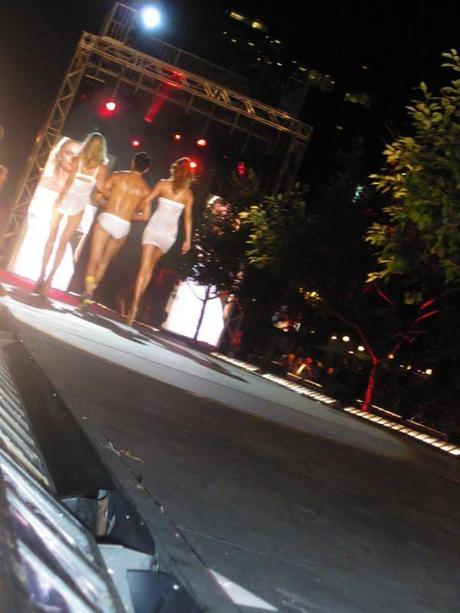 This includes the cheesy smirks of the conceited but superbly gorgeous oiled-up male models in nothing but flamboyant shoes, socks and underwear. And really, all the crowd was able to do was stare in awe. Even the flies stopped moving.
XOXO,
Nina