This is a wonderful protein baked Salad that's made with fresh ingredients and drizzled with a cilantro lime dressing.
MEXICAN STYLE QUINOA SALAD - serves 6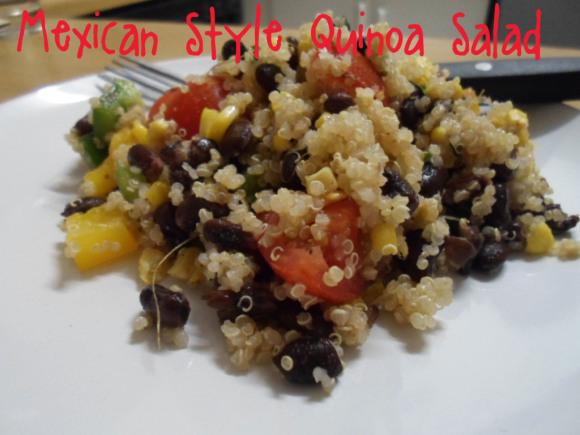 Ingredients
1 cup quinoa
1 1/2 cups water
1 can black beans, drained
1 small green pepper, diced
1 small yellow pepper, diced
2 large tomatoes, diced
1 cup fresh sweetcorn
1/4 cup lime juice
1 tsp lime zest
1/4 cup olive oil
2 tbsp agave syrup
3 tbsp finely chopped fresh cilantro
1 garlic clove, minced
1/4 tsp cayenne pepper – optional
salt and pepper
Directions
In a medium sized pot bring the quinoa and water to a boil, reduce heat and let simmer for 15 minutes. Remove quinoa from heat and allow to sit for 5 minutes. Fluff quinoa and set aside to cool.
In a large bowl add the quinoa, tomatoes, green pepper, yellow pepper, black beans and corn. Mix well.
In a small bowl combine the lime juice, lime zest, olive oil, garlic, cilantro, agave and cayenne.
Pour the dressing over the quinoa salad and mix through. Season with salt and pepper to taste.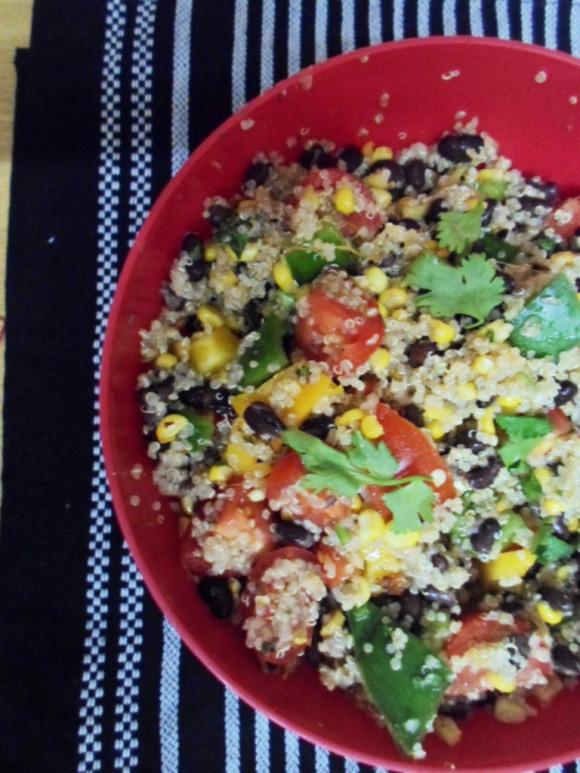 This is a wonderful salad with lots of flavor. Give it a try

you wont be sorry.