After doing the detox diet, I have been trying to avoid processed foods and refined sugar in our diets. But sometimes it is difficult to stop those afternoon sweet cravings. Instead of reaching to those chocolate candy, here are a much healthy and nutritious alternate -- these Mexican Chocolate Date truffles.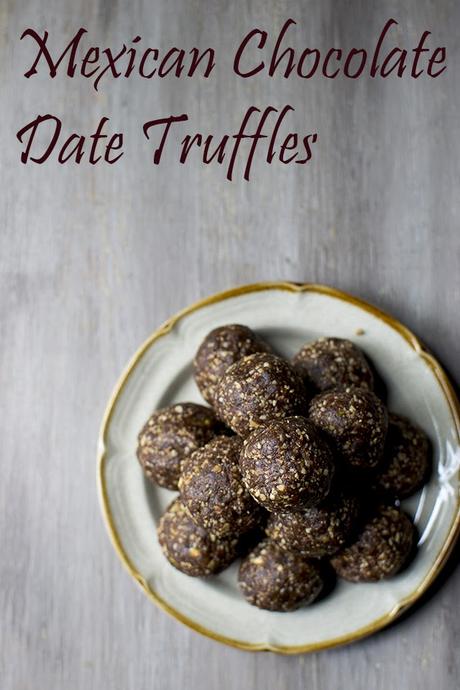 These little energy balls are made with medjool dates, nuts and
cacao powder
. They are no-bake, no-cook and are perfect when you are short on time. I used mixed nuts with almonds, cashews, pistachios and peanuts, but you can use any one nut or your favorite combination of nuts.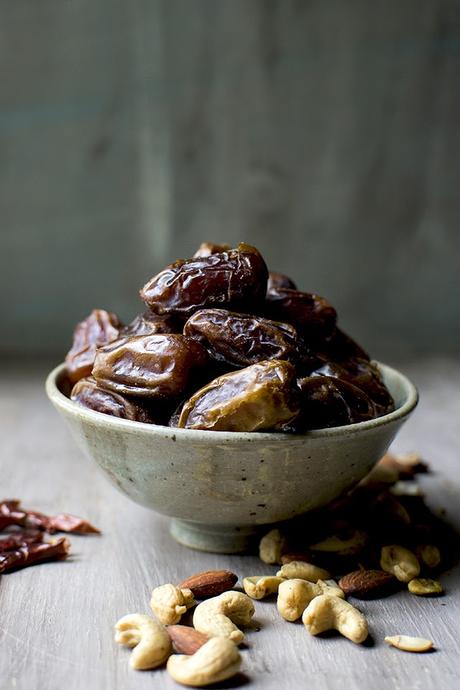 These truffles are rich and very chocolaty, they taste almost like a dessert. They can be eaten for a snack or as a finishing touch to any meal and they are perfect as edible gifts. They are vegan with just a tiny little bit of coconut oil to hold things together.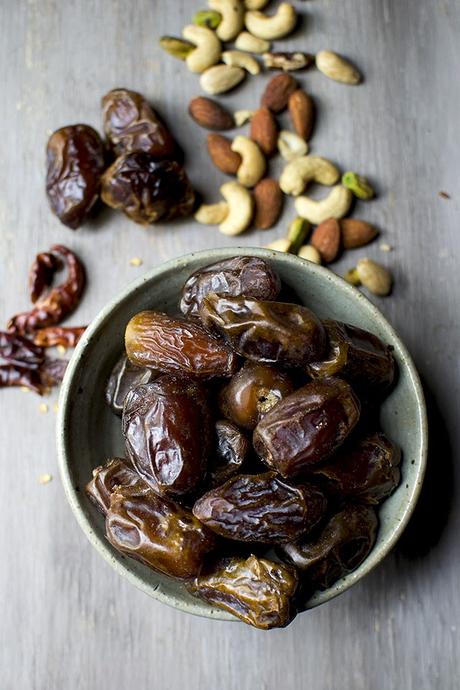 This version has some chili powder and a tiny bit of cayenne add a nice spicy kick and enhance the flavor of cocoa. But you can have fun experimenting with the flavors, spices and the dried fruits that appeal to you -- make sure to keep the simple ratio of about one part nuts to one part dates.
Recipe from Food52 Vegan
:
Mexican Chocolate Date Truffles
Ingredients
:
1½cups

Nuts

3tbsp

Cacao powder or Unsweetened Cocoa powder

¼tsp

Salt

½tsp

Red Chili powder

⅛tsp

Cayenne Pepper

1⅔cups

Medjool Dates, about 20~24, pitted

1½tsp

Coconut oil, melted
Method
:
In a food processor, combine nuts, cocoa powder, salt, chili powder and cayenne; pulse a few times to break down the nuts.
Add the dates and the coconut oil and process till the mixture starts to clumps up and holds its shape when squeezed.
Roll into 1" balls and store in an airtight container. They will keep well for 2 weeks in the fridge or 1 week at room temperature.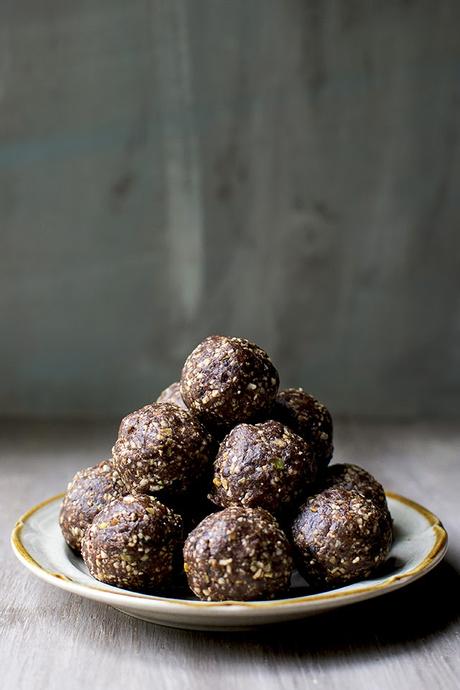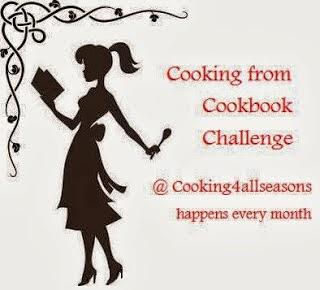 Linking this to Valli's '
Cooking from Cookbook Challenge: May -- Week 1'.