July 22, 2014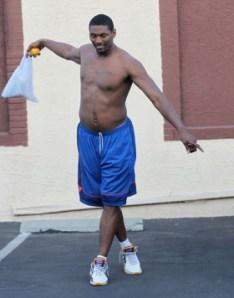 6 minutes of high powered rap genius right here…
I don't even know what to make of this. Like, did Metta just stroll into the studio and say, hey you know what, Baltimore is a shit hole and I think we should do a song about our own cities when they were terrible and how they remind us of Baltimore. Should be a hit…
Don't really understand how talking about your hometown and how bad it is makes anyone in Baltimore feel better about the crime, but do you Metta, do you.
"from the beginning until infinity, because it never ends." G-FUCKIN'-ENIUS
I think I need a video for this ASAP.
S/O to Debo for this one.
Post navigation
←
Lady Gaga
Nip Slip To Finish The Weekend (NSFW)