Methi Na Gota- Fresh Fenugreek leaves and chick pea flour fritters
Methi Na Gota is a very popular deep fried snack from Gujarat .Methi Gota's are very famous in Dakor so also popular as Dakor na gota. Though most of the popular Gujarati snacks are steamed like Khaman Dhokla, Sandwich Dhokla , Palak methi Muthiya and Rasiya Patra etc but they also love there fried farsans and this gota is very delicious preparations with Fresh fenugreek,chick pea flour and few spices.
Methi Na Gota can be made and enjoyed any time but taste best in winters when good quality of fresh fenugreek leaves are available in the market.If you dont have fresh fenugreek then can use soaked dried methi/kasoori methi instead but the taste will be slightly different.
In Gujarat These Methi na gota's are sold on road side shops,cart and in most of the sweet and farsan shops . Gota's are served with kadi, Green chutney and fried green chilies and a cup of chai go along well.This is quite an easy jhatpat kind of snack to make,If you have chopped fenugreek at hand then it can be made in a jiffy . You can serve it to your guests, pack in lunch boxes or enjoy with tea on a cold or rainy day.
Some people add mashed ripe bananas in it to cut the bitterness of Fenugreek leaves but I avoid adding it as I love the slight bitter taste of Fenugreek. But you can add it if you wish.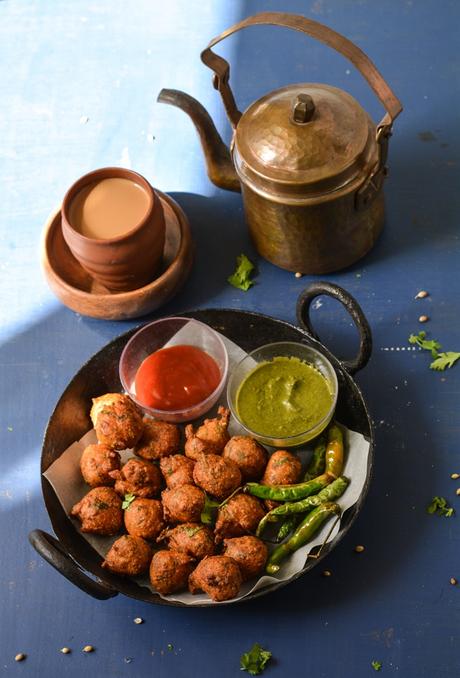 Methi Na Gota Recipe, Methi Pakora