Blogging Marathon# 50: Week 2/ Day 1
Theme: Methi Dishes
Dish: Methi Matar Masala Curry
We are starting our second week of blogging marathon today and my theme for this week is '
Methi dishes'
. I like methi quite a bit -- what I don't like about it is that it takes (almost) forever to take the leaves out, especially the store bought bunches which have tougher stems. I grow my own methi in summer and try to pluck them out when they are still young, so the whole plant can be used in cooking.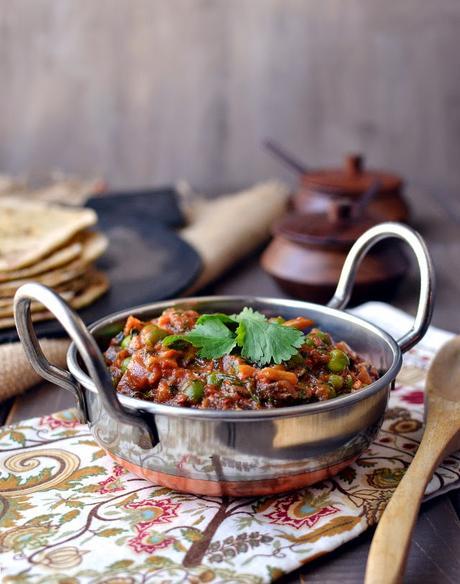 Other than that the cleaning part I have no issues with methi, I like it's slightly bitter taste while I know some people who stay away from it because it's bitter. So for the next 3 days, I tried to use methi in 3 interesting dishes that are both easy to make and taste delicious too.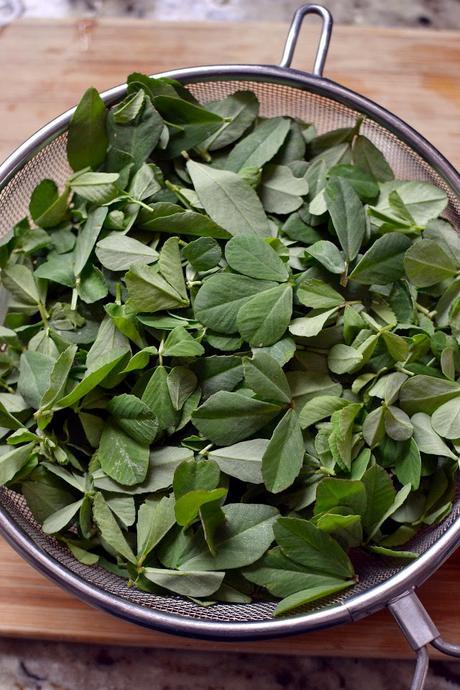 Here's a gravy curry with methi and green peas that is great to serve with rotis or even rice. I watched the recipe on a Telugu cooking show and liked how methi is used as the main ingredient. It tasted great with the addition of tomato puree, cream and the spices. I served with the zucchini parathas and it tasted yumm!!
Ingredients
: Methi Leaves - 1 cup, chopped
Onion - 1 medium, chopped
Green Chilies - 2, slit
Ginger-garlic paste - 1tsp
Turmeric - ¼tsp
Red Chili powder - 1tsp (adjust as per taste)
Tomato Puree - 1cup
Green Peas - 1cup, thawed if frozen
Heavy Cream or Half-n-Half- 3tbsp
Ground Cumin - 1tsp
Ground Coriander - 1tsp
Salt - to taste
Method
:
Heat 1tbsp oil in a pan, add the onions, green chilies, ginger-garlic paste and cook till the onions are translucent and starting to get golden. 
Next add the chopped methi leaves and cook for a few minutes.
Add turmeric, red chili powder, salt and tomato puree. Cover and cook for 4~5 minutes.
Stir in the green peas, ground cumin & ground coriander. Cook for 2~3 more minutes.
Finally add the cream or half-n-half and ¼~½cup of water depending on the desired consistency of the curry. Simmer for 3~4 minutes. Serve with roti or pulao.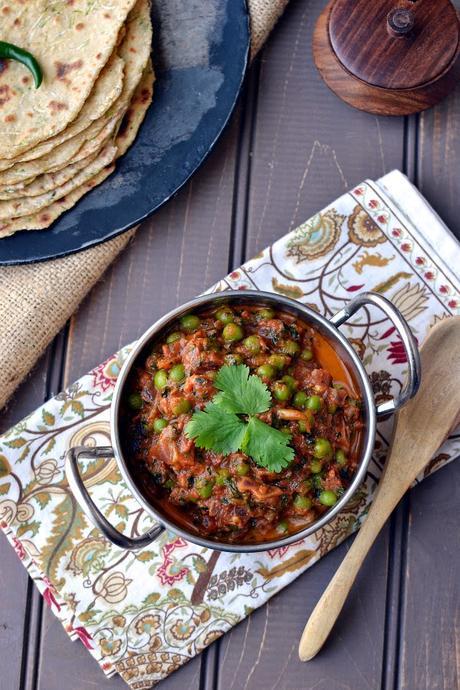 Lets check out what my fellow marathoners have cooked today for 
BM# 50
.