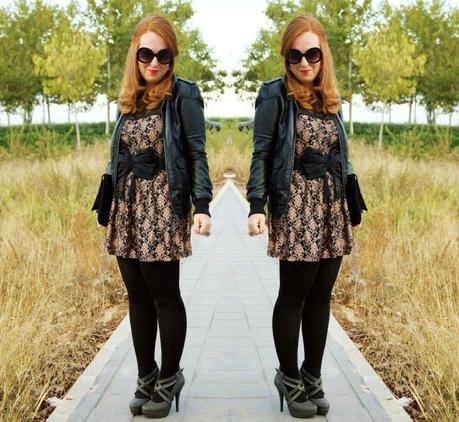 Dress c/o Boohoo
Ok so this is (for the time being) my last entry about this gorgeous dress I was sent by the lovely Boohoo team.
I actualy wore this a couple of weeks ago to a birthday party and it was so easy to wear!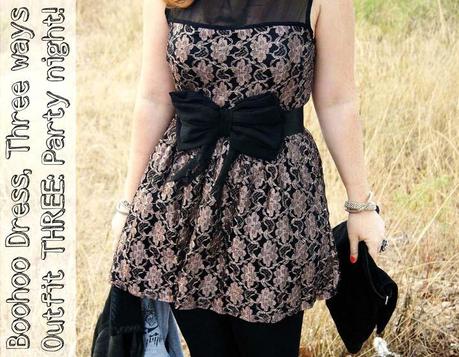 Here you can see outfit number ONE: to work.Here you can see outfit number TWO: out for dinner.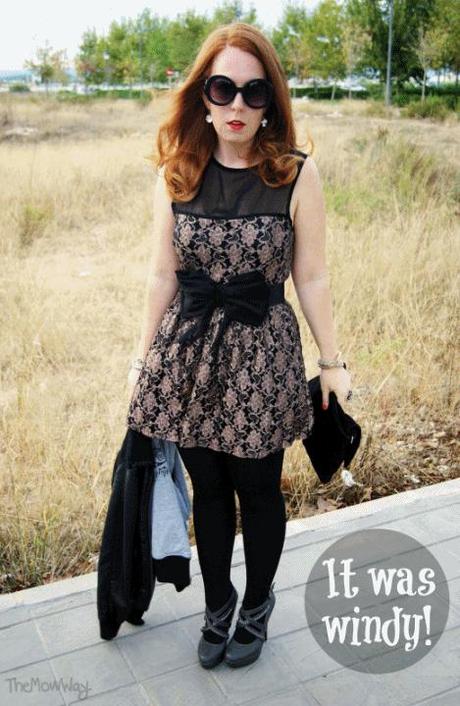 It was so windy! It was hard to capture the dress without showing anything more :)But it was nice as the breeze was cool, but not chilly. Just how it is sopposed to be!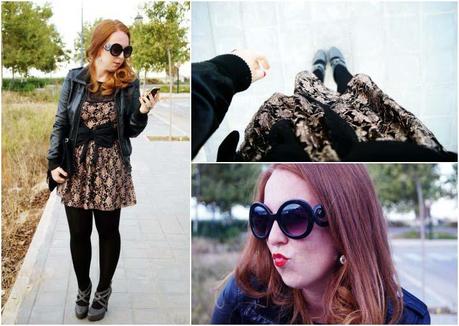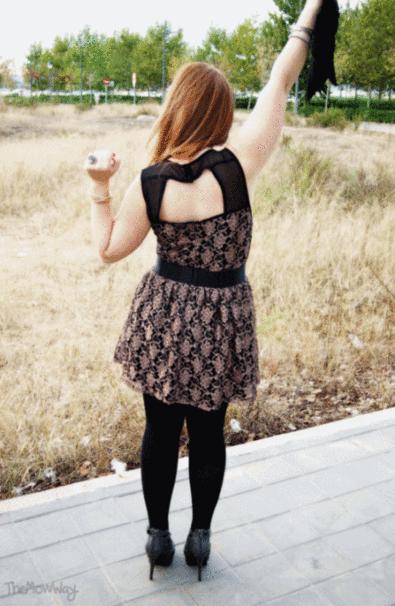 Yep, I do these sort if things all the time, not just for photos, haha!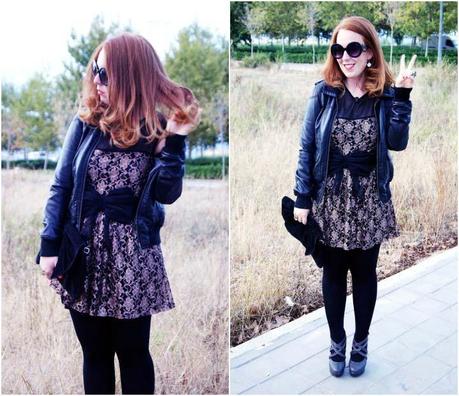 Life continues to be crazy over here... Nino got back from being on holiday with my cute german brother two days ago and this Sunday we are going away together. We will be spending 4 days in Dublin. Any nice second hand shops? Lovely places to have a bite to eat or a romantic dinner (budget friendly places pls :))?It is going to be our anniversary celebration! on the 15th of November we will be celebrating SEVEN years together.
What I wore: Metallic Lace Dress c/o* BooHoo

Sunnies: TheMowWay Shop (coming soon)

Jacket: New Yorker

Handbag: Blanco

Bow belt: H&M (looove it)

Tights: Primark 

Shoes: local shop (12EUR, baargain!)

Jewelry: DIY and H&M


**Thanks again Boohoo, you really made my day, week, month!!!!**
Google Friend ConnectBloglovin' ♥ Twitter ♥ Pinterest

♥

Instagram ♥ Facebook ♥ Hello Cotton ♥ Google+