Look what came in the mail yesterday.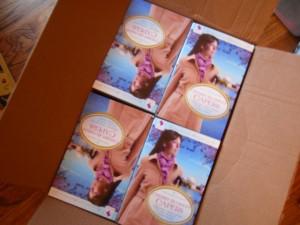 Cherry Blossom Capers! My very first fiction book!!
I have to be completely honest. I was expecting more of a rush, a high, a thrill, but nada. Yes, there was a little twinge of excitement, but I was rushing out the door on the way to school so I didn't get to enjoy it. It seems others are way more excited than I am. Why is that?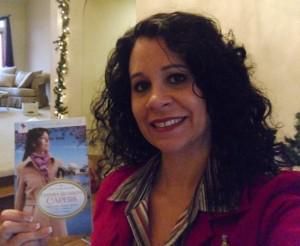 I think the stress of the holiday season is keeping me from relaxing enough to get excited. There's still a party tonight that I have to clean and decorate for, press releases to finish and send out, presents to buy and wrap, packages to mail, cards to address and send, a launch party to plan, and now books to mail out! And you thought the life of a writer was glamorous!
This shipment of my FIRST fiction book should be a monumental occasion, but it feels like business as usual. Another day in a writer…interrupted. What's wrong with me? Am I suppose to feel more?
Well, I'm way too busy to philosophize and try and figure it out! I'm sure the excitement will come when the busyness of the season starts to clear. When I can come up for air and rest…
In the meantime, I'd like to drum up some excitement here and offer one lucky winner a copy of Cherry Blossom Capers just in time for Christmas and before it hits the shelves! Winner will be chosen Sunday and mailed out Monday!
So tell me, what are you excited about this Christmas season? And don't forget to leave your email!