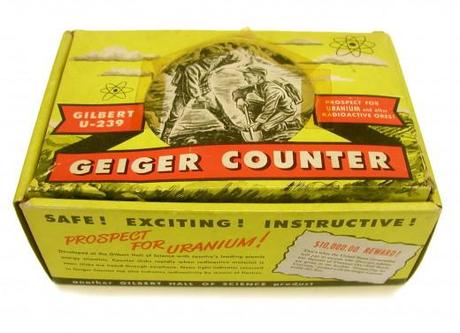 Iam quite happy it went down the way it did: not a shabby school of benevolence, nor an idiotic parterre of freelancing stars hissing to each other amidst gossip and stale sheets of newsprints, but a bunch of shameful wretches, the convulsions of an empty stomach, and fans booing at the opponent team's valiant leaders (the whole gang of hired hacks) and at the insipid parasites of their own squad (life's full of them). I have always actively disliked open efforts to transform a major soccer event into a poor dull fool of social respectability.
Being of a stubborn persuasion, of limited middle-class means, and the product of a classical training—I recall unremitting, undiluted philosophical teaching, proud self-sufficiency, book-detention, roaring tirades, and small-scales, sardonic epiphanies while fingering the Greek dictionary—I had little difficulty convincing myself that every top-match in football should come with its accompanying ideological penumbra. That it should hint to strenuous hours of intellectually demanding labor during training, with coaches roaming the side-line like vultures descending on a longhorn, managers shouting jokes and jeers in the tunnel leading to the pitch, and referees being cause for disaster because of their sanctimonious, malodorous habit of acting like a moneylending priest. (There are lots of us, and we must each do our bit. I'd be mortified at those who disparage their football-viewing duties in order to be a ponderous moralist, no matter how persuasively the bookstore of your college was peddling les Philosophes.)
We soccer fans seem a cheerful lot, but in reality we're all angry, and fiercely hungry. We stare at each game attentively, like sentinels of a wolf pack; the space in between our teeth make us look like an alligator that had evolved into human form. Every Milan-Juve at San Siro, specifically, should be a carefully stage-managed act of footballing brilliance, interspersed with episodes of cowardice and doctrinal discussions.
In bad company, where Chiellini and Mexes play, where vice wears no disguise, you learn to recognize such people. And then to learn that, while in life vice itself is only intermittently shocking, the appearance of vice in a football match is shocking at all times. This is the way in which Van Bommel's nature—grimacing, his kicks twisted like a licorice stick—might surprise you; you'd be able to see him like Theophrastus, La Bruyère, or Molière: somebody who compensates you for your loss of innocence by the loss of your prejudices. And it is, perhaps, the way to prepare yourself for Thiago Silva—a trap Milan set up for new arrivals.
Blessed with a crystalline composure, a remarkable gift for phrasing, the center-back is cloaked in the savage wit to look craftier than any of the older defensive monkeys. Like in the retrospective, all-embracing mythology of the Cream in the 1960s, the devilish feelings of Thiago Silva are all inside, there's not a gleam showing outside, except for the tremolo of the first touch captured in White Room:
"In the white room with black curtains near the station/ Black roof country, no gold pavements, tired starlings/ Silver horses ran down moonbeams in your dark eyes/ Dawn light smiles on you leaving, my contentment."
Largely a function of how Matri ripped him apart once he was employed in the match by Conte (who finally unleashed a bitter, hurtful, genuinely superior striker), I quickly understood how the bundle of charms around Thiago Silva is getting a bit fatter; with his graceful gait he's pulling out a subtle acting, and even his bombastic Brazilian exquisiteness is a bit heavy-footed, if not as utterly awkward as one could claim. In a nutshell, apart from sheer emotions, Thiago Silva is stiffer, stagier, starchier than I can find words for.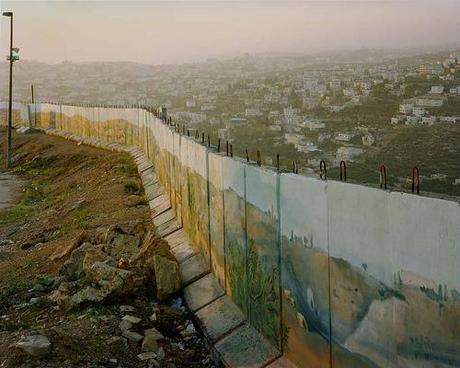 As a result of these observations, I came early on, during the last encounter of these two teams in Lombardy, to experience a form of cognitive dissonance. On the one hand I wanted deeply to believe that Milan and Juventus closely resembled model socialist communities or medieval villages, with similar consequences for those exposed to collective disapproval. On the other hand, I thought of two kibbutzim at a bus-length from Haifa, where the orange pickers who stare wistfully at the sea can catch a ferry to exotic, cosmopolitan destinations such as Famagusta, Izmir, Brindisi.
Eventually, I was released from my confusions by thinking about Simon Norfolk's snapshot, the above photograph, of the illegal Jewish settlement of Gilo, where a wall is supposed to protect the settlers from enemy snipers and give the illusion of continuity in a palpable alienation from the theory and practice of communitarian democracy. (The stimulus to separation, of course, is another way to link Milan-Juve, that Golan Heights of Serie A, to Israel's experience in the Six-Day War.)
Antonio Conte, as a young, transplanted latter-day agrarian tactician, easily finds his counterpart in Allegri's macho, swaggering self-confidence, and his access to multiple armed weapons. Circumstances permitting, both coaches underline in any course of action or change they should pursue the emphasis upon the future usefulness to the collective. Those who do not commit themselves to the kibbutz, like Pato, are growing a strange insouciance with which they anticipate a search of new opportunities back in the diaspora. Softer adaptations of the core doctrine allow for some variety in formation and even a modicum of pure class, but Conte and Allegri are clearly more comfortable with collective sentiments and functional players, as if living perpetually in a mandatory weekly gathering: hence the promotion of the absurdly immature Estigarribia on the left wing and the effortless assimilation of Robinho's doppelgänger, Emanuelson, into the roster.
In light of his ideals of Labor Zionism, Allegri's soccer vision is characteristically fragmented and sectarian; it should not surprise anyone that a measure of muscular Judaism would seem appealing to a man grown up in Livorno. Allegri's achievement has been to invert an earlier sensation, evident in Coppa Italia and beyond, that Juventus was the most organized of the two teams. For slightly under an hour (I would argue that the frantic beginning of the match was hardly any inhibition of the bianconeri peers and that Milan's accidental goal was scored against the run of play), Milan did look amazingly mobile and wide like in the best days of Santos or even like vintage Benfica, before their rootless diasporic degeneracy.
I doubt very much, however, whether I believed that this is the product of having chosen a functional 2 + 1 striker system higher up on the pitch. To me, it seems that Milan's advantage was simply related to the fact of denying Juventus an extra man in the back for longer stretches of the game, not, as Michael Cox observed in his analysis, because Emanuelson specifically tracked back or man-marked Pirlo. In other words, once you paired the midfield shuttlers, Vidal/Marchisio for Muntari/Nocerino, Milan is still without too many passing options, while Pirlo had acres of space and the only reason he did not particularly shine was due to a glaring lack of fluency in the Juventus high line. (Attacking as he is, Lichtsteiner continues to impress more as a full-back than as a wing-back.)
Derived in equal measure from early-nineteenth-century socialist utopias and peasant myths of egalitarian agrarian communities, Antonio Conte restored furniture and household goods under the familiar 4—3—3 order, and equalizing was only a matter of time. Once his team will put real champs in the payroll and give him time to ruminate on the small mistakes that brought him to draw too many matches, Juventus appears set on a course of international dominance. For now, at every encounter between the neophyte tactician and the Milanese kibbutz, beyond the controversies and any other radioactive baggage, the effect is both raw and exhilarating. ♦