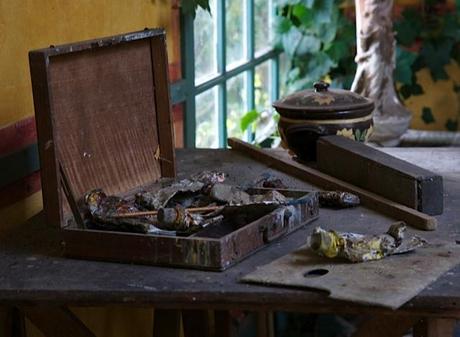 Visiting Giverny can often be like stepping back into Monet's life. But, you have to work to make it so.
A few things have changed. His high-ceilinged atelier is filled with Giverny gadgetry, from waterlily candle holders to tulip and iris tea cups. His gardens are exploding with color—beautiful and vibrant, especially in spring—but more color than perhaps his orchestrated palette would have liked.
And . . . if you can clear the Japanese bridges of the hundreds of tourists, you can make a photograph that looks remarkably similar to Monet's jardin impressions.
I decided to spend the night in Giverny so I could be the last person in the gardens in the evening and the first person to enter in the morning. I didn't want to have to curse the people lingering on the bridge, inserting themselves into my otherwise timeless images. I wanted everything to myself.
Time gave me the leisure of wandering the whole length of the town, from the still untouched Sainte Radegund church, with its beautiful worn 12th century colors, to the Hotel Baudy studio, where other painters worked, inspired by the same elements of nature that inspired Monet.
I did get the gardens to myself (thanks to Laurie and Blair Pessemier whom I bumped into in the street . . . and who had permission to stay inside the gardens after hours to do some plein air painting).
The light was unimaginably beautiful, as was the solitude. I truly felt the spirit of Monet.
Meredith Mullins is a fine art photographer, photography instructor, writer for OIC Moments, and Director of the International Fine Art Photography Competition. Her work can be seen at www.meredithmullins.artspan.com  or in her award-winning book, In A Paris Moment. She is also available for private photography instruction/exploration in Paris. Contact her at [email protected]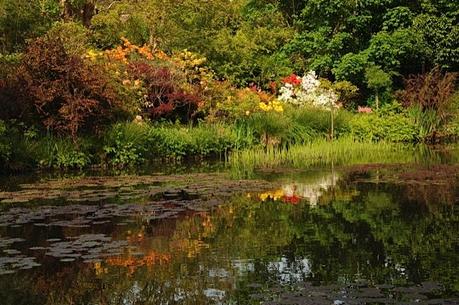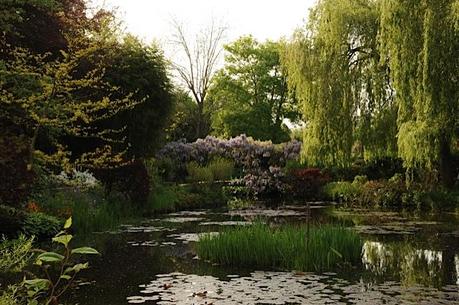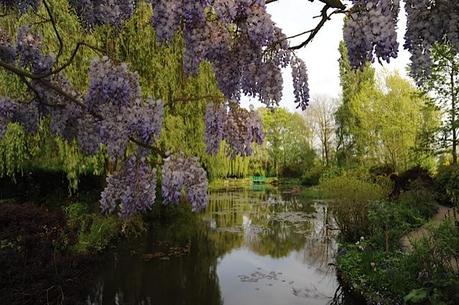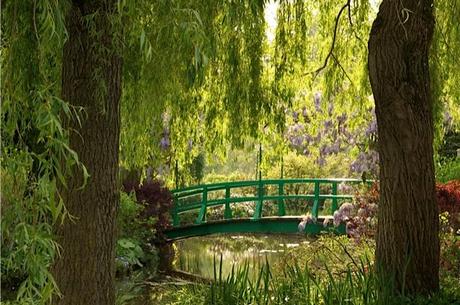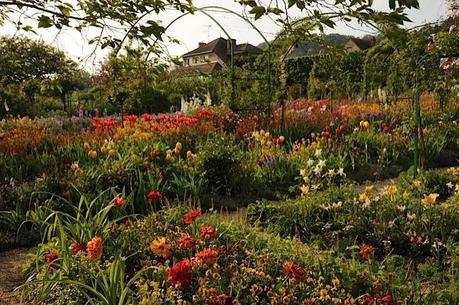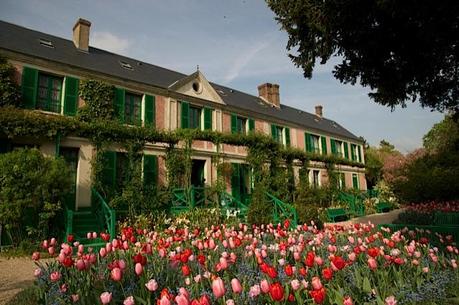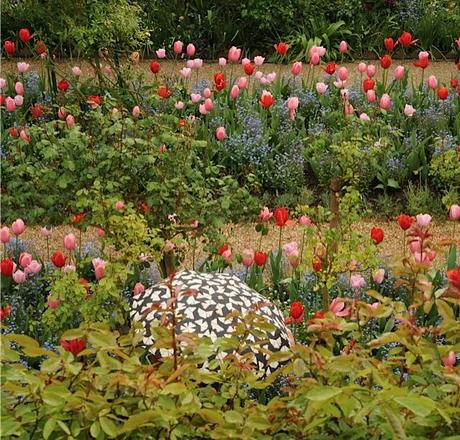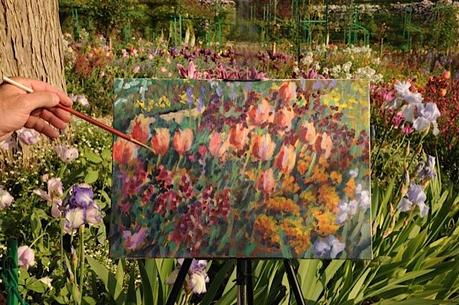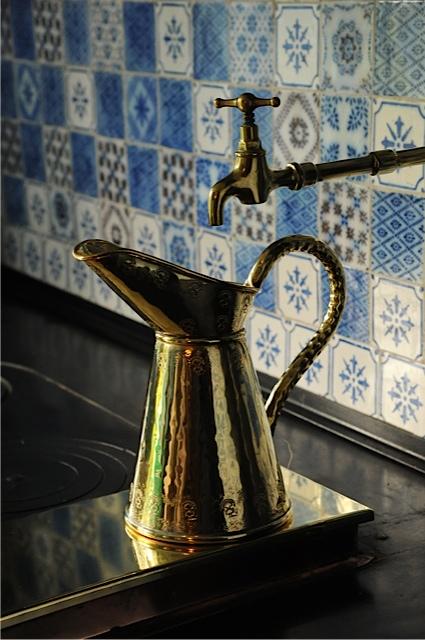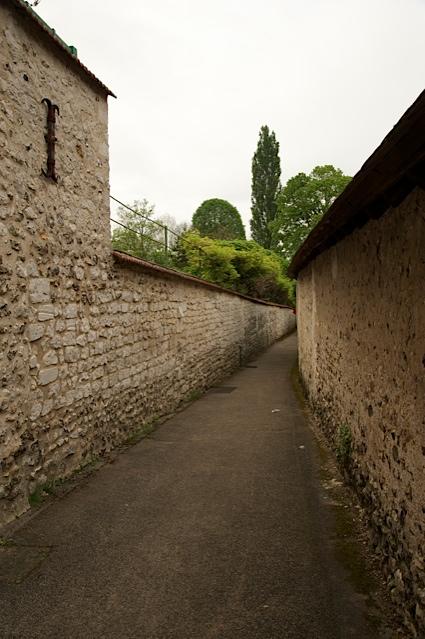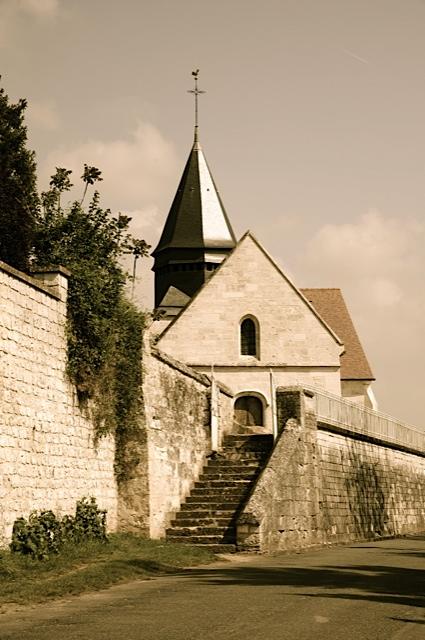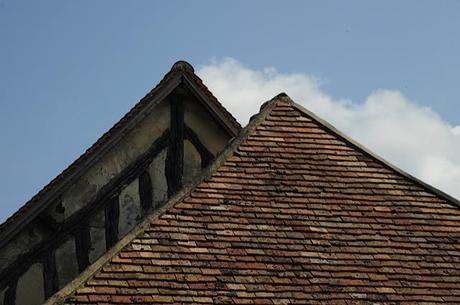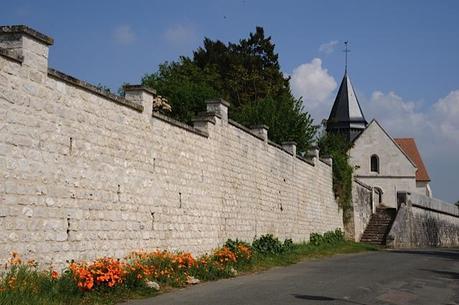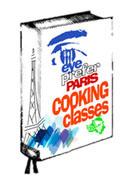 New! Eye Prefer Paris Cooking Classes
I am happy to announce the launch of Eye Prefer Paris Cooking Classes. Come take an ethnic culinary journey with me and chef and caterer Charlotte Puckette, co-author of the bestseller The Ethnic Paris Cookbook (with Olivia Kiang-Snaije). First we will shop at a Paris green-market for the freshest ingredients and then return to Charlotte's professional kitchen near the Eiffel Tower to cook a three-course lunch. After, we will indulge in the delicious feast we prepared along with hand-selected wines.
Cost: 185 euros per person (about $240)
Time: 9:30AM- 2PM (approximately 4 1/2 hours)
Location: We will meet by a metro station close to the market
Class days: Tuesday,Wednesday, Thursday,Friday, Saturday, and Sunday
Minimum of 2 students, maximum 6 students.
Click here to sign up for the next class or for more info.

I am pleased as punch to announce the launch of Eye Prefer Paris Tours, which are 3-hour walking tours I will personally be leading. The Eye Prefer Paris Tour includes many of the places I have written about such as small museums & galleries, restaurants, cafes & food markets, secret addresses, fashion & home boutiques, parks, and much more.
Tours cost 210 euros for up to 3 people, and 70 euros for each additional person. I look forward to meeting you on my tours and it will be my pleasure and delight to show you my insiders Paris.
 Check it out at www.eyepreferparistours.com 
Click here to watch a video of our famous Marais tour