Too hot for words ...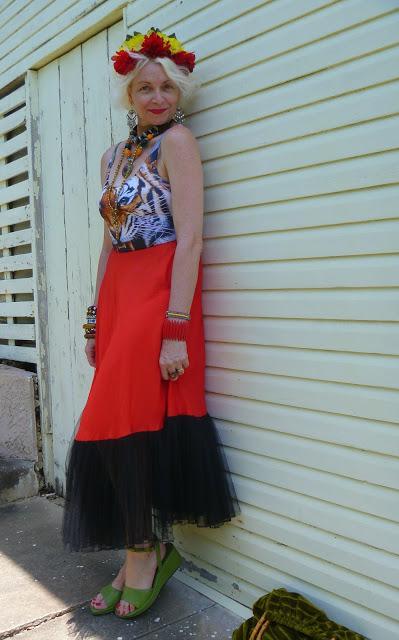 Headband - more at my shop Sassy Vamps!
Shoes - gifted by gorgeous Georgie of Dickensian Dandy
Black and metal necklace - gifted by lovely Aminta
Scrabble ring - gifted by Nelly of Vintage Wishes
Skirt, bag, bangles, earrings, pendant - thrifted
Swimsuit - Black Milk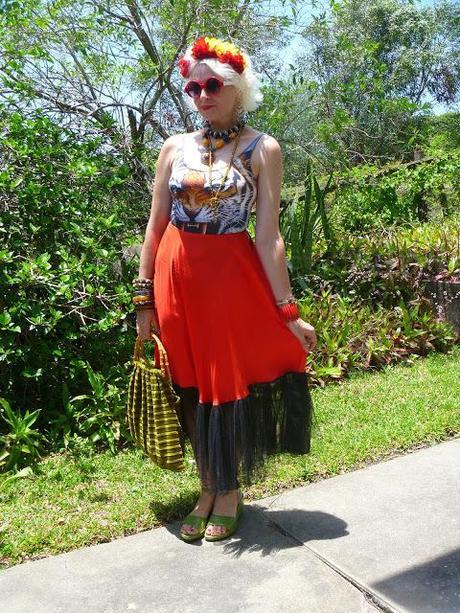 Too hot to stand in the sun.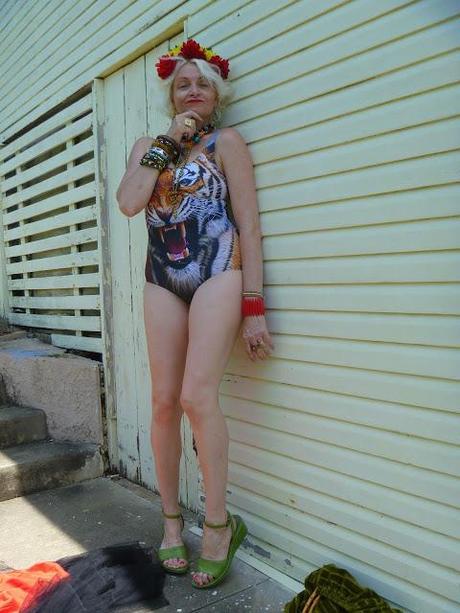 Too hot for a skirt.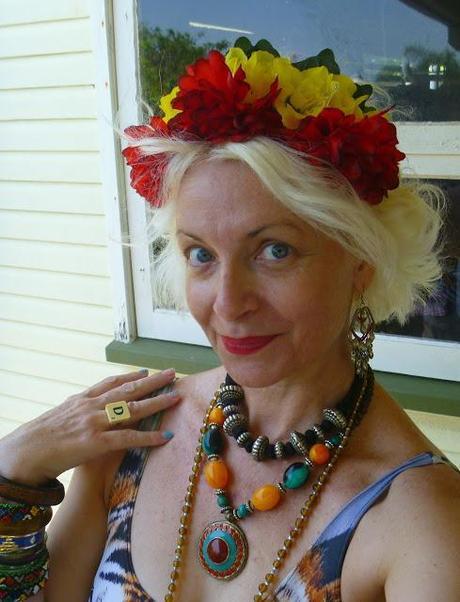 Too hot for anything more than lippy.
Sweaty hugs to you!
Desiree xo