How do we arm the other eleven?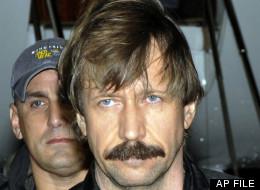 Huff Post World reports
A federal judge at a sentencing hearing for a former Soviet arms dealer dubbed the Merchant of Death said Thursday she would sentence him to 25 years in prison for his conviction on terrorism charges that grew from a U.S. sting operation
Thursday's hearing was for 45-year-old Viktor Bout, who faced a mandatory minimum of 25 years in prison and a maximum of life in prison. The judge didn't immediately hand down the official sentence.