Jennie & James Got Hitched!
I was so excited when Jennie & James hired us to do their wedding photography at Merchant Adventurer's Hall and you can imagine how much greater my excitement got when she informed us that they were surprising their guests with the New York Brass Band! After hearing all of their awesome plans, I was practically ready to burst by the time the day finally came around.
I started in the morning with the girls at Jennie and James's house just outside of York. I have to say that I am more than a little bit in love with Jennie & James's house. I was just blown away by all of their awesome DIY projects including the most amazing mustard coloured velvet headboard. It was like pinterest had kittens and those kittens are Jennie & James's house. And what was even more amazing is how they kept the color pallet and theme from their house into their wedding. When I asked Jennie how she managed to get everything to coordinate she said it was her 'favourite game'. Argh I need her to come and sort out my house!
Matt started with the gents at St. Deny's hotel which was right across the street from the church where they got married and strangely even the hotel coordinated with the wedding theme! I know Jennie is going to say it was  all hard work but I think she is just a magnet for these things – I would never have that kind of luck! The guys had a super chilled out morning – at least until the list of last minute jobs kept them hopping.
The ceremony was held at St. Deny's Church and during their ceremony they had a reading from Joni Mitchell's 'Love is like a big brass band' and then surprised everyone with the New York Brass Band playing some awesome New Orleans styled tunes as everyone exited the church. After a proper march down the street to their own marching band – we settled over at Merchant Adventurer's Hall for their reception. It was absolutely decorated in style with some of the most beautiful and vibrant flowers.
We popped out for some photos on the streets of York and were even surprised by a troupe of singing and dancing Hare Krishnas. I just love our couples because it took seriously no encouragement to get them up and dancing. Best. Wedding. Dance. Ever.
Following with the dancing theme, Jennie and James boogie boogied until the late hours and even cut a rug in front of their amazing DIY light up letters. Seriously – they are the DIY masters.
Congratulations Jennie & James – Long Live the J&J brand!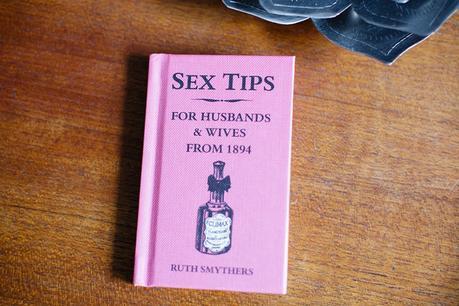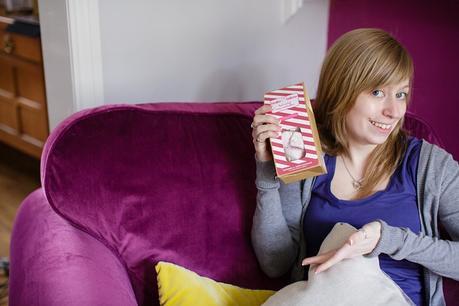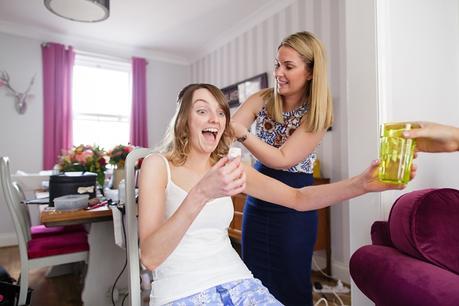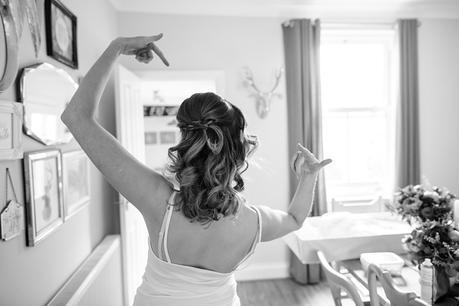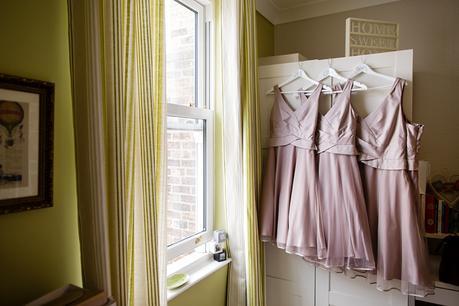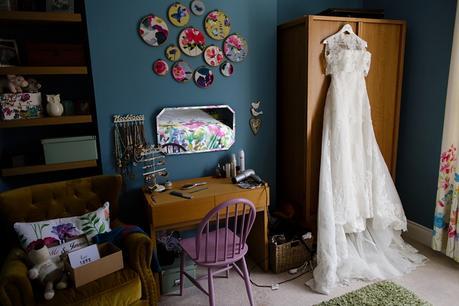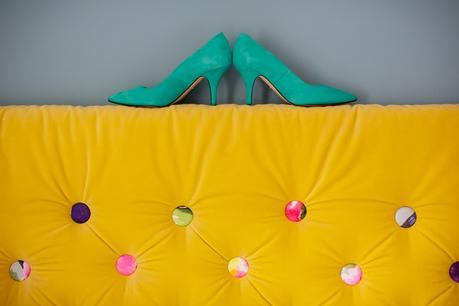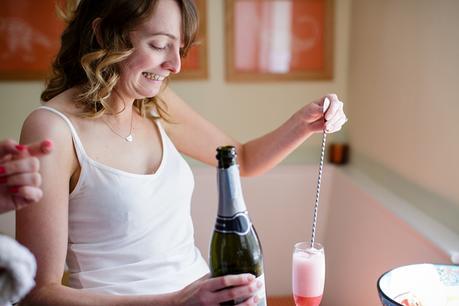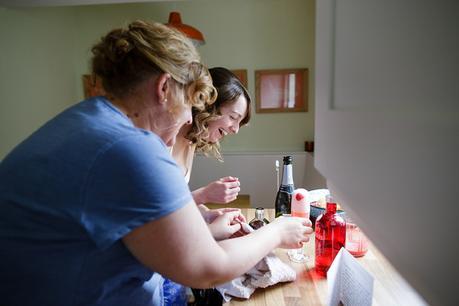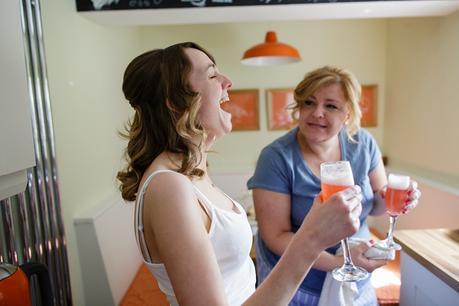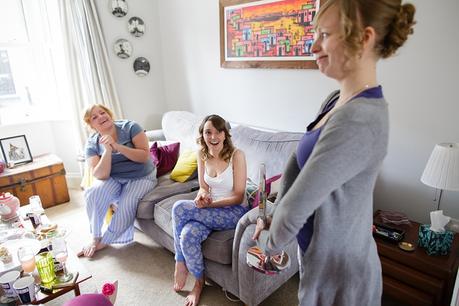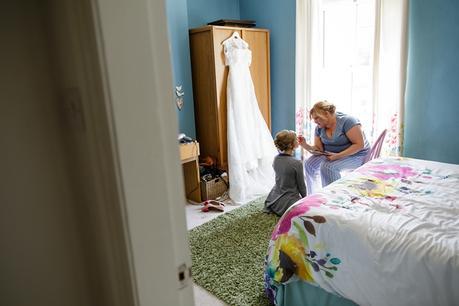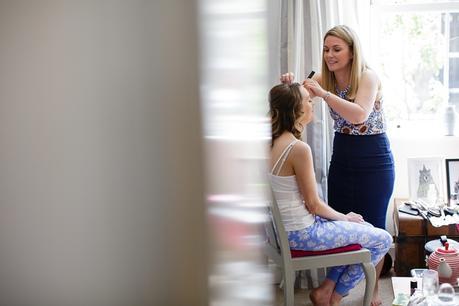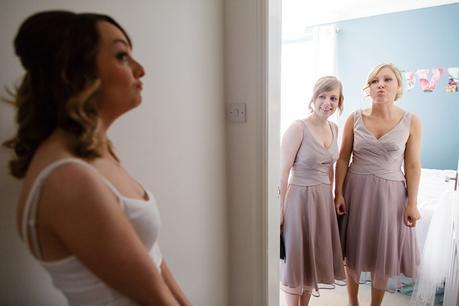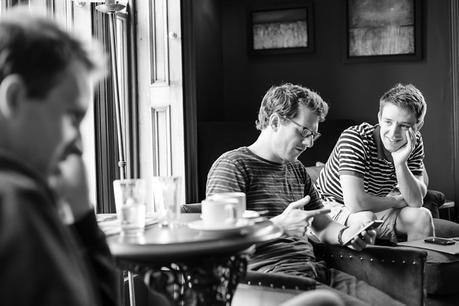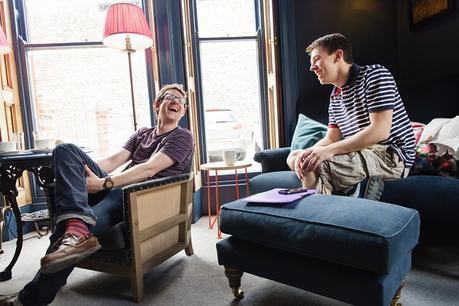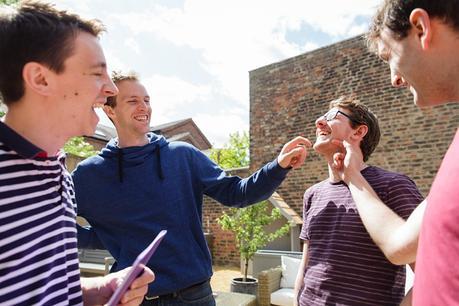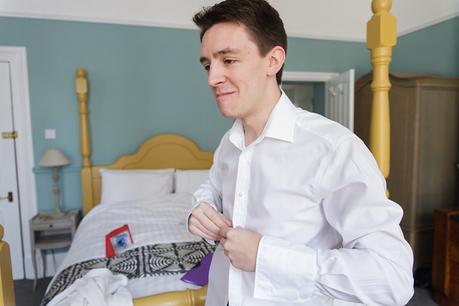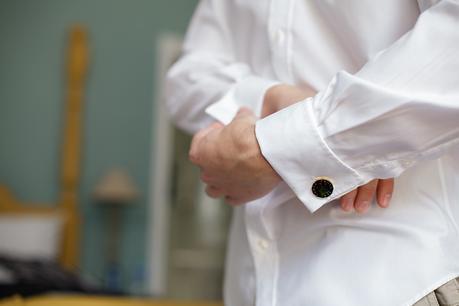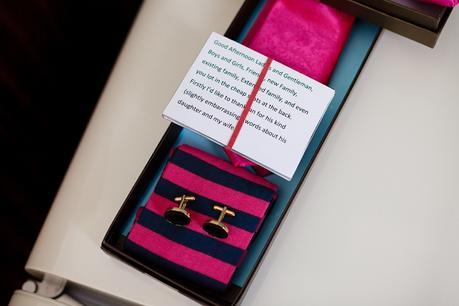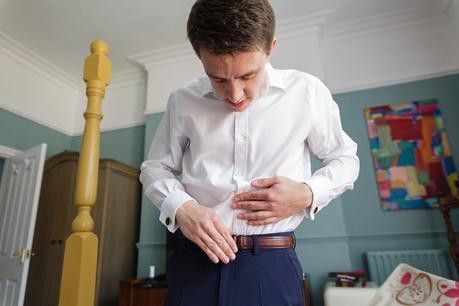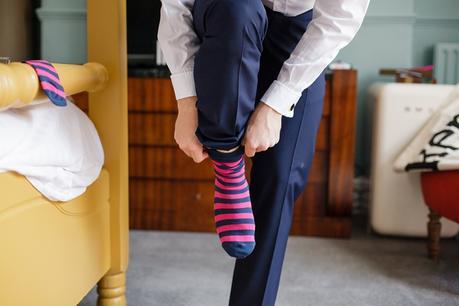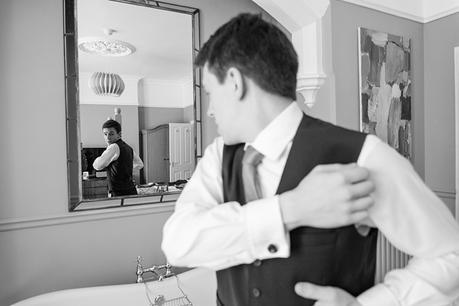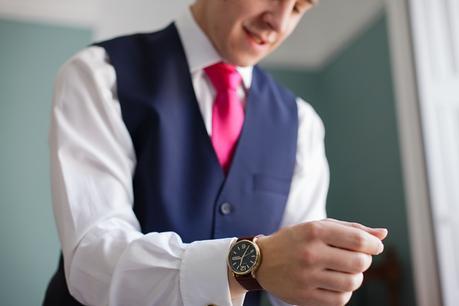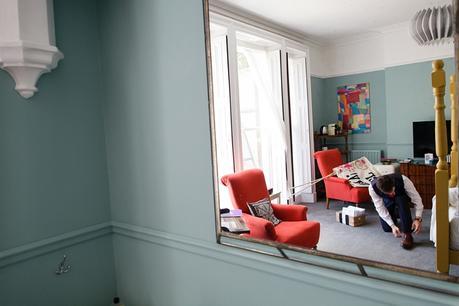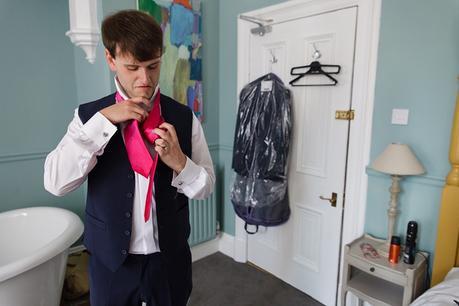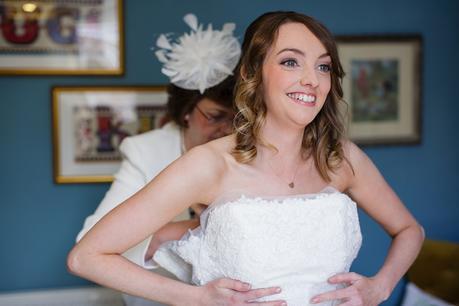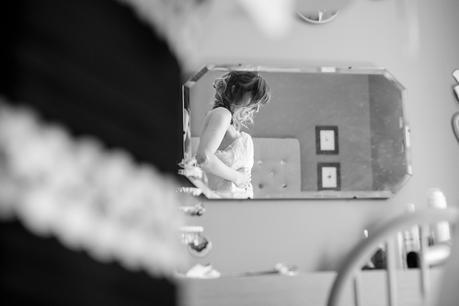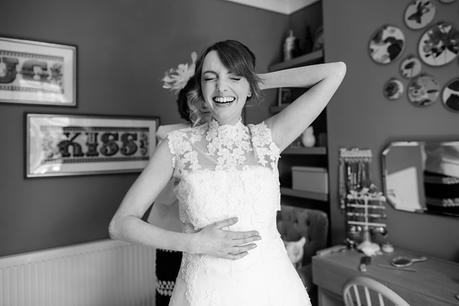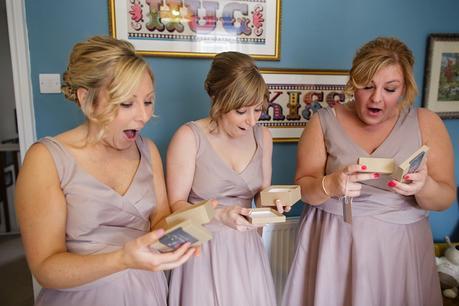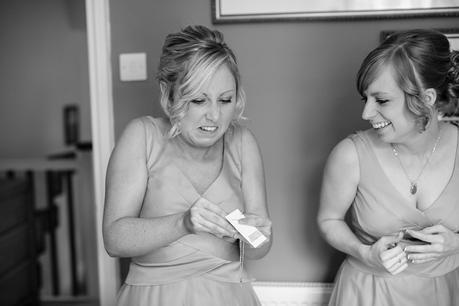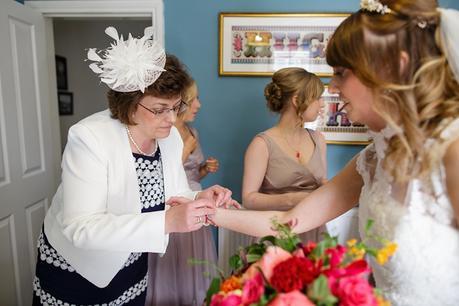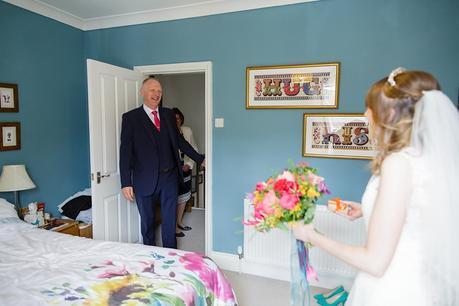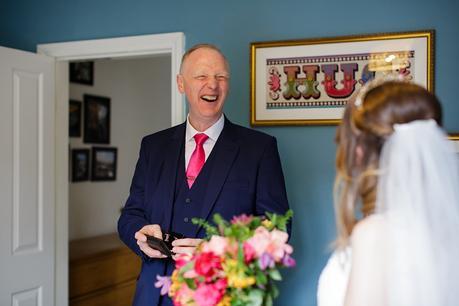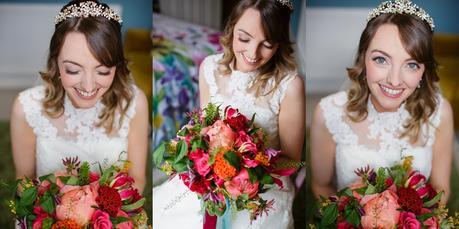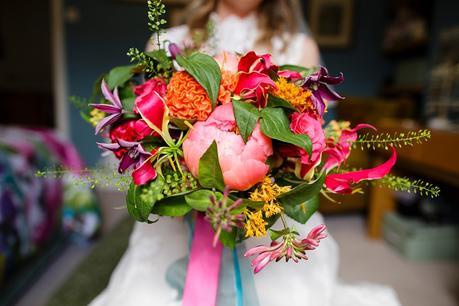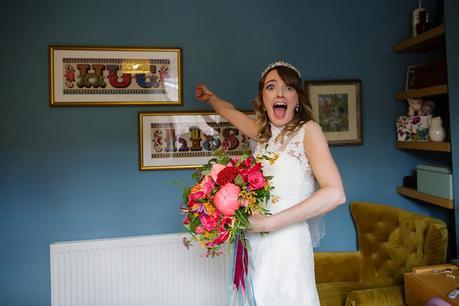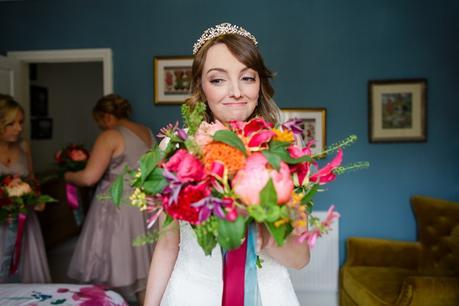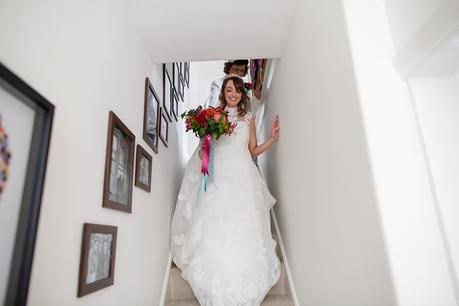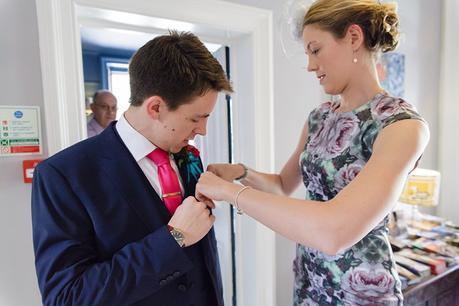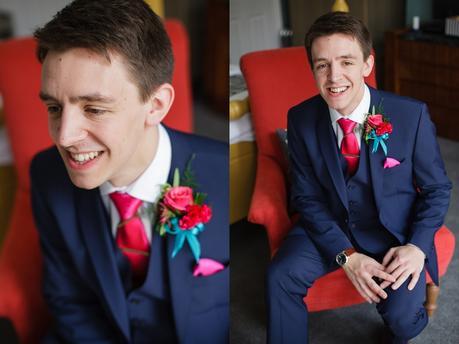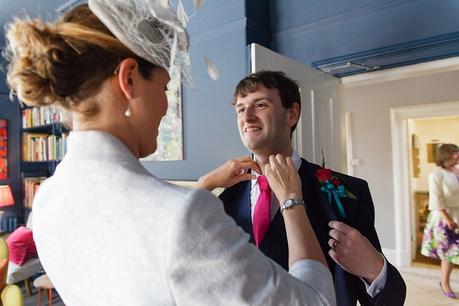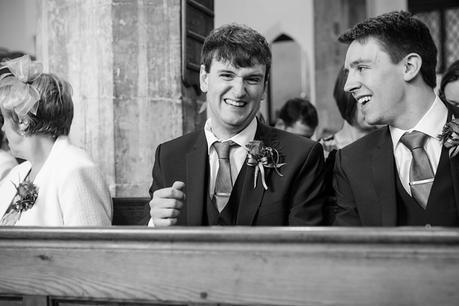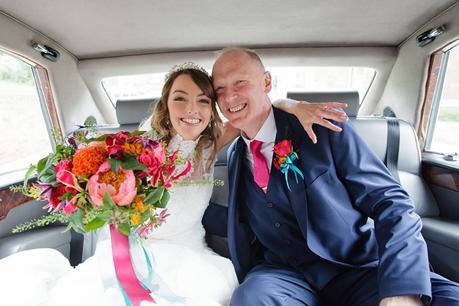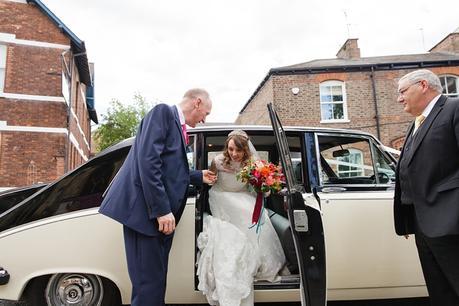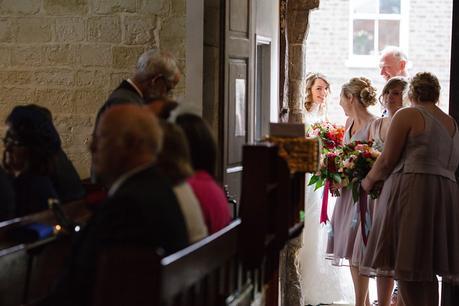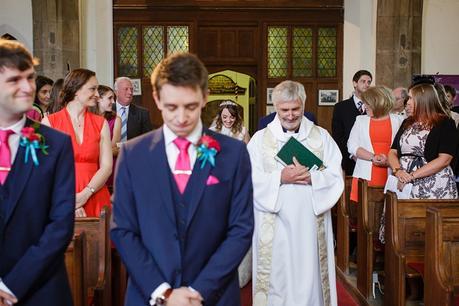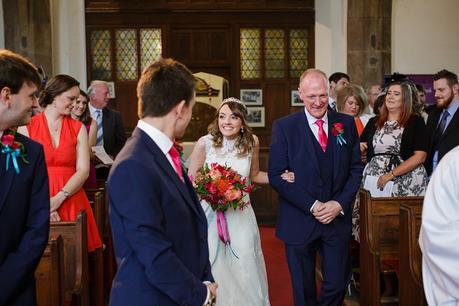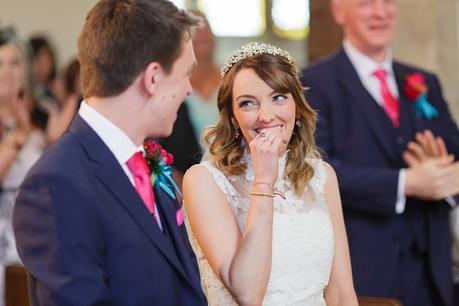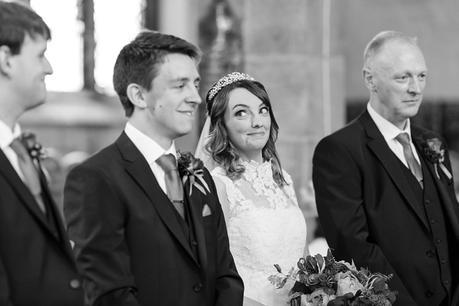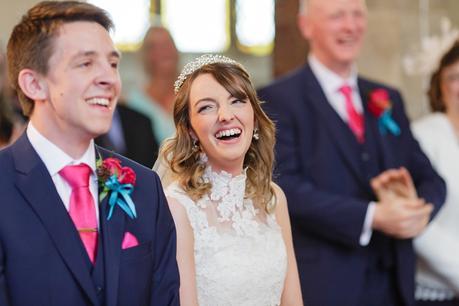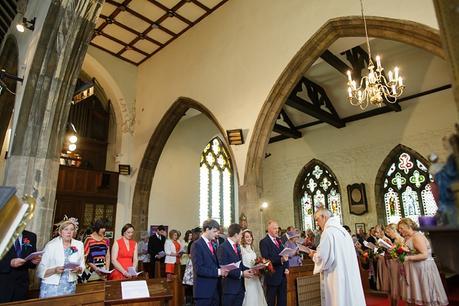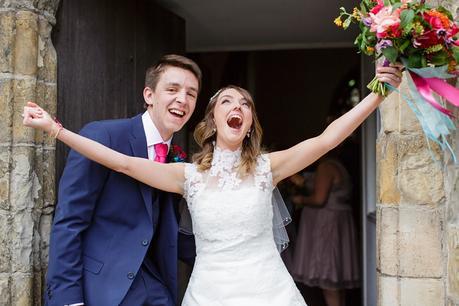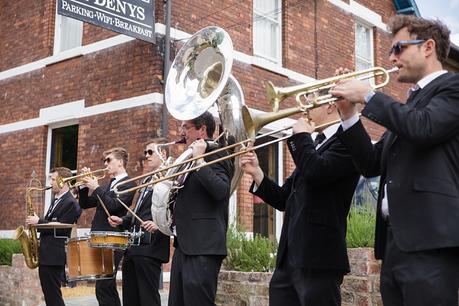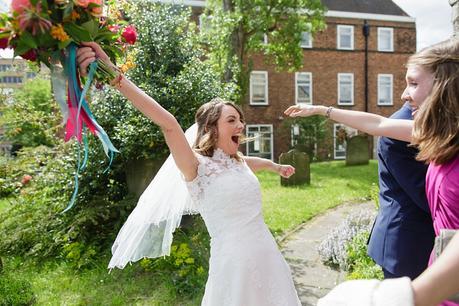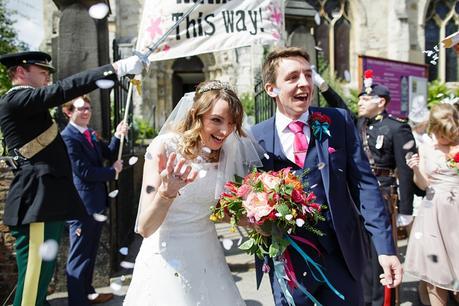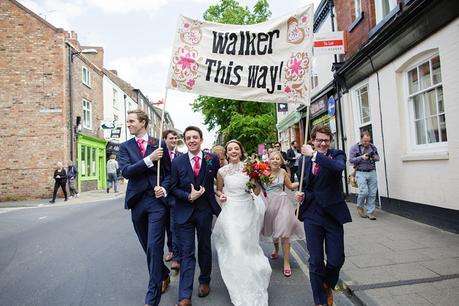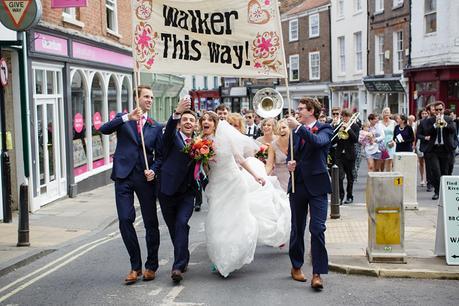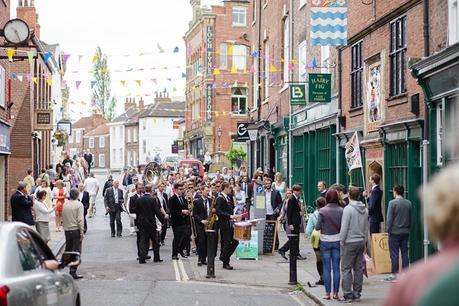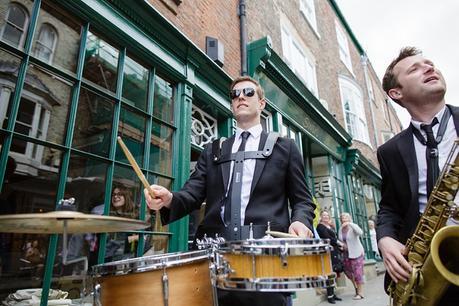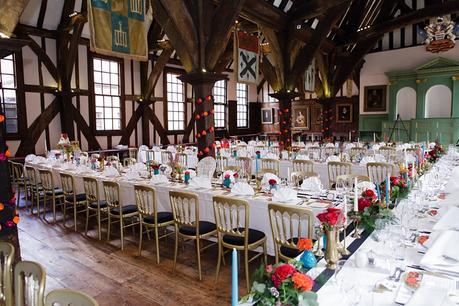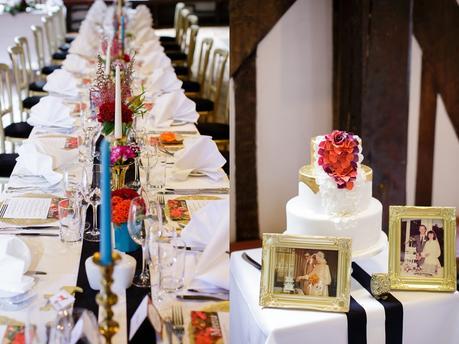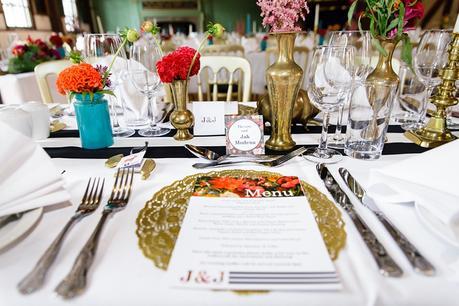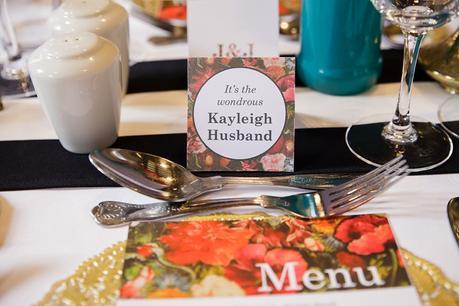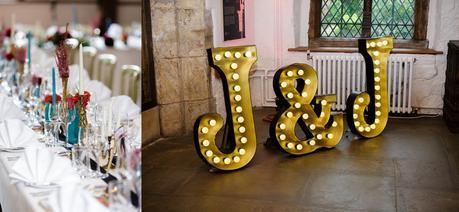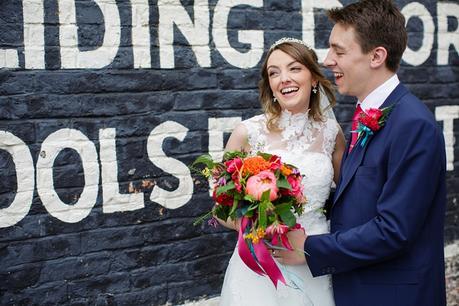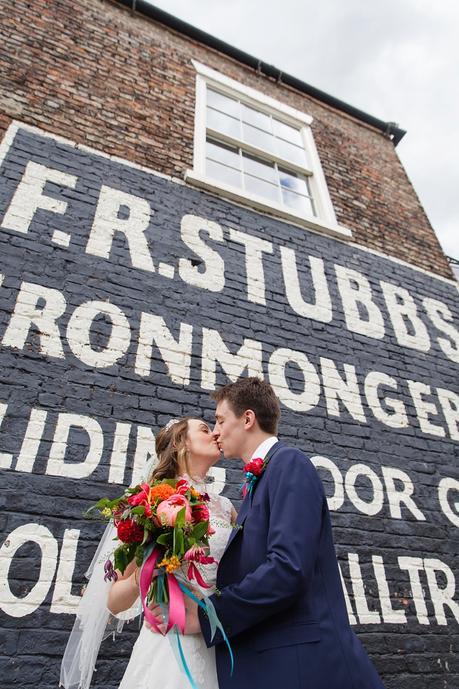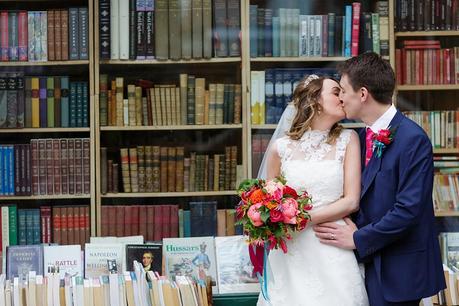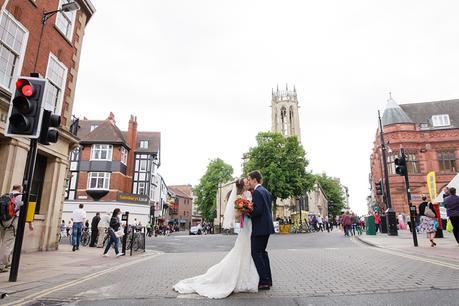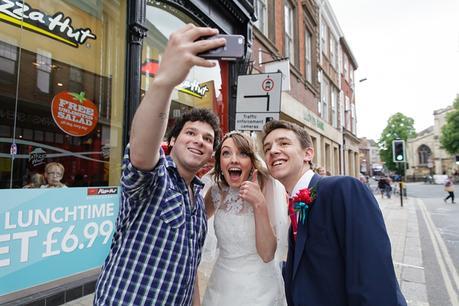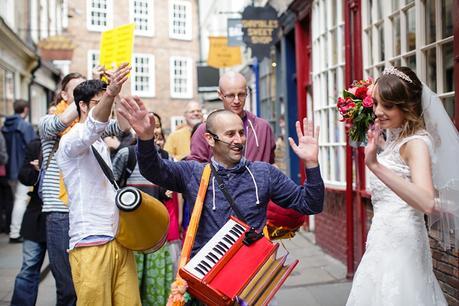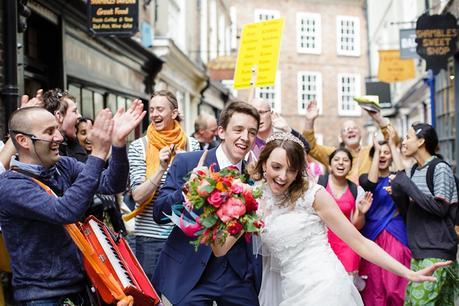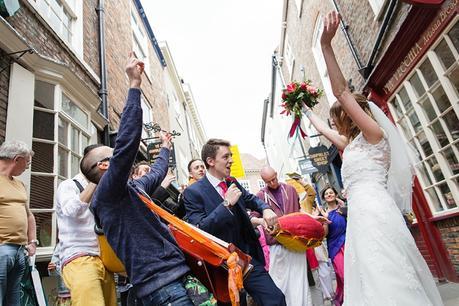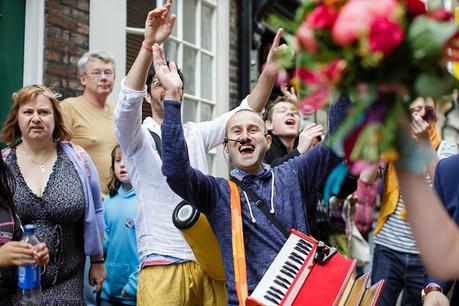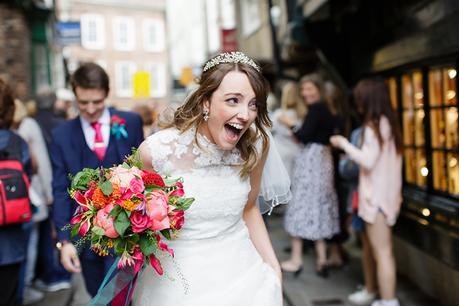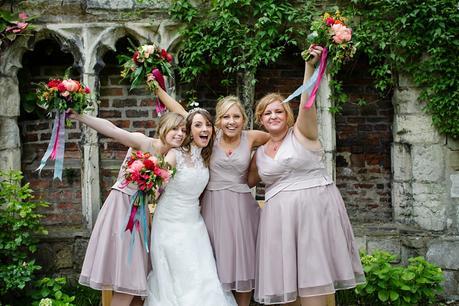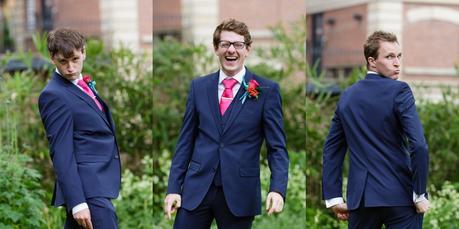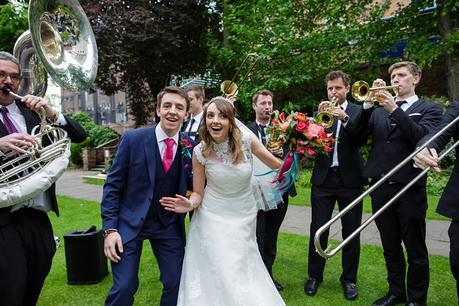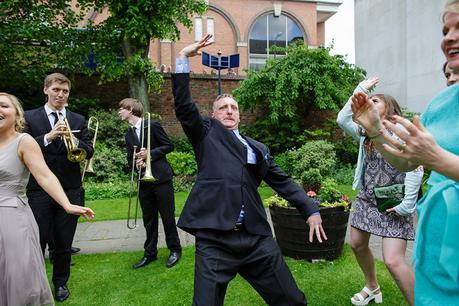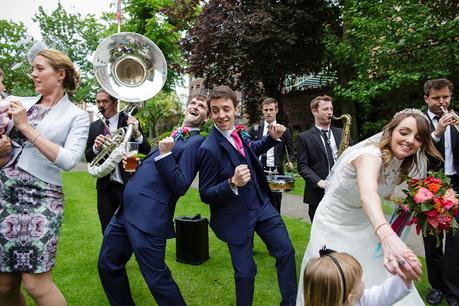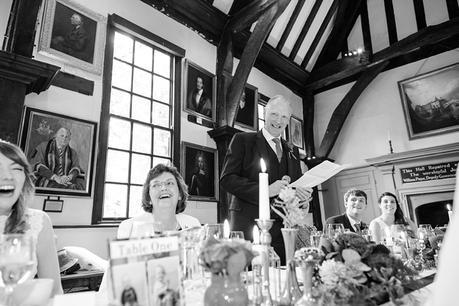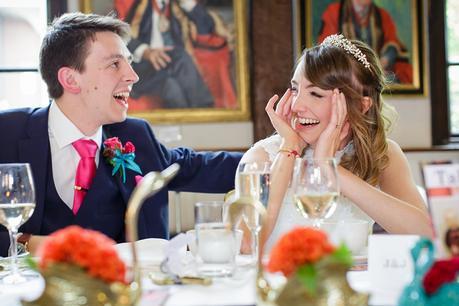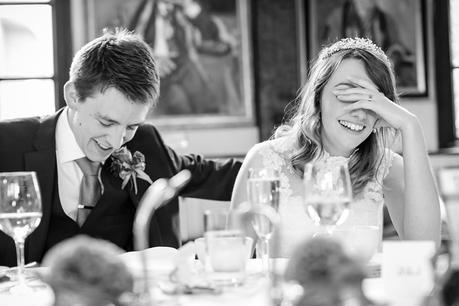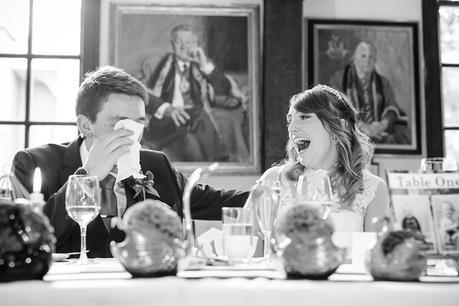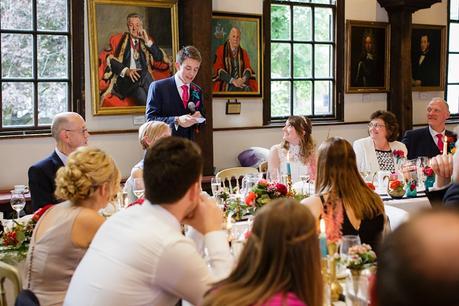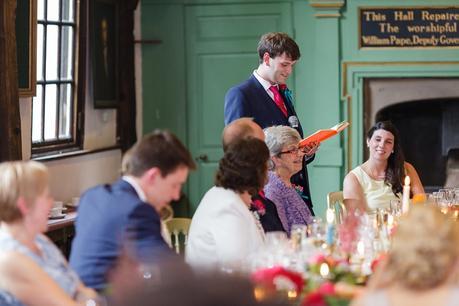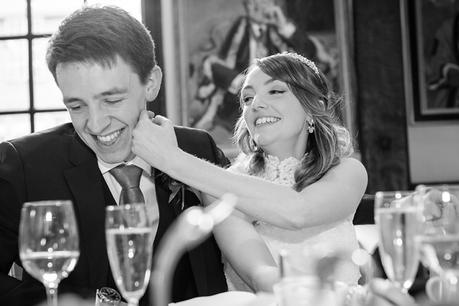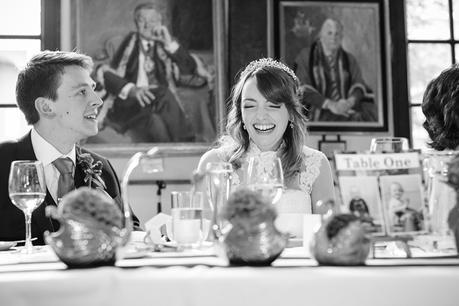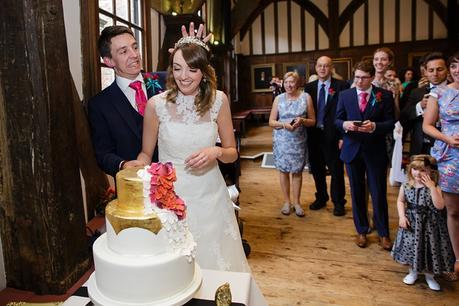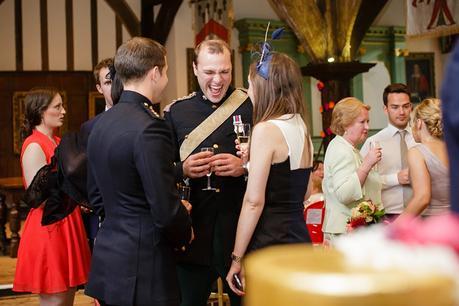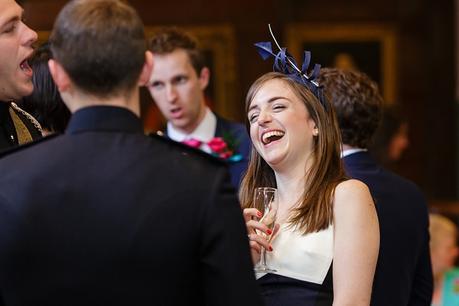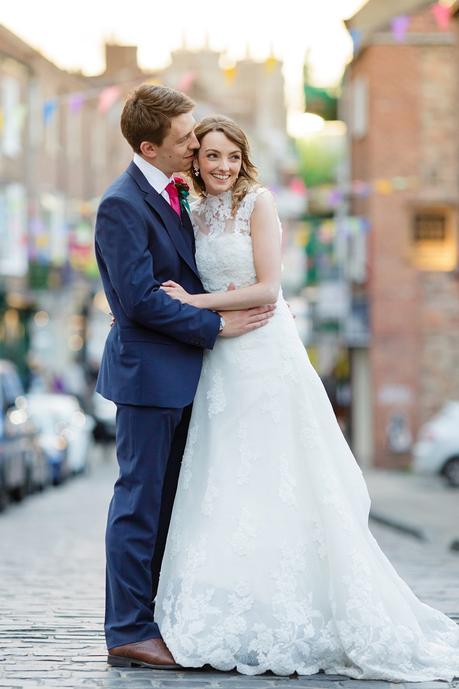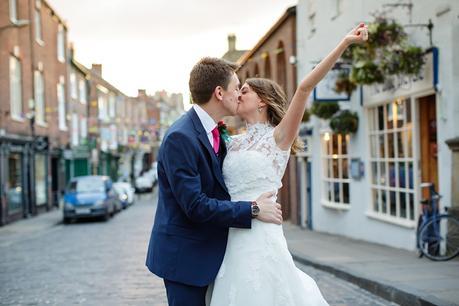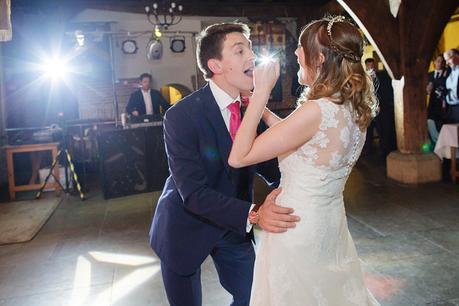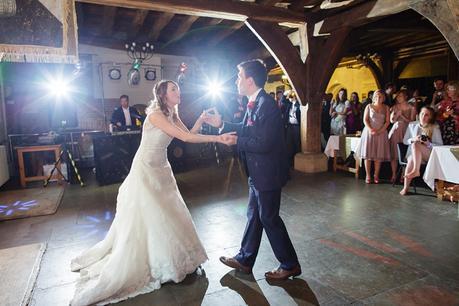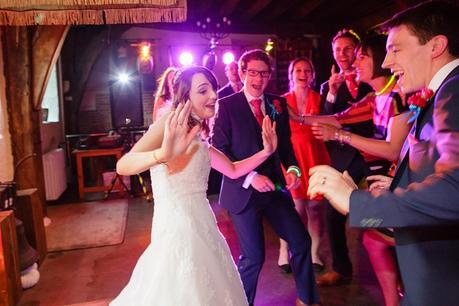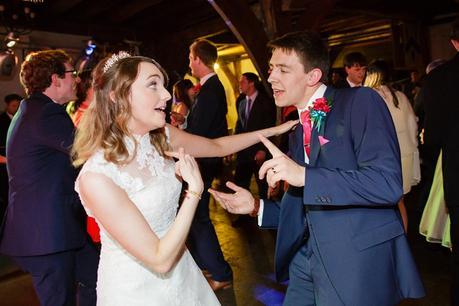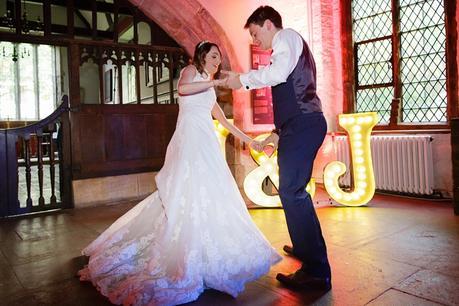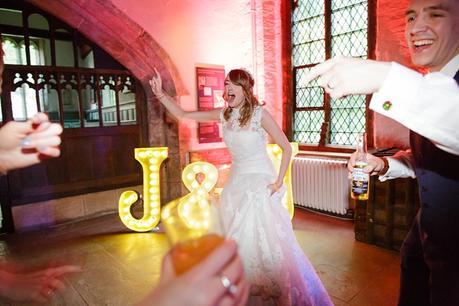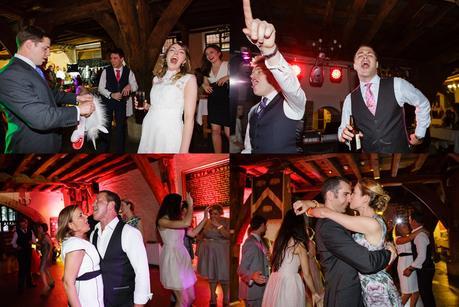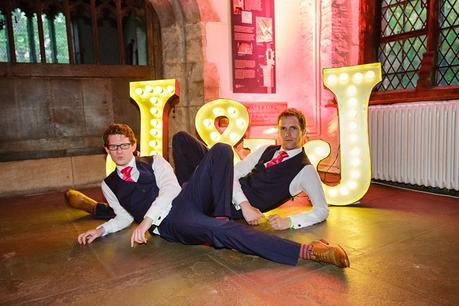 Feel Free to take a peek at other weddings we have shot in York by clicking here!
Supporting Cast:
Flowers: Paeony Foral Design
Hair & Makeup: Ashleigh Jane Beauty
Cake: York Cakes
DJ: Night Owls
Brass Band: New York Brass Band
Chair Hire: Black Event Furniture
Bridesmaid's Jewelry: The Blooming Thread
Wedding Car: Champagne Cars