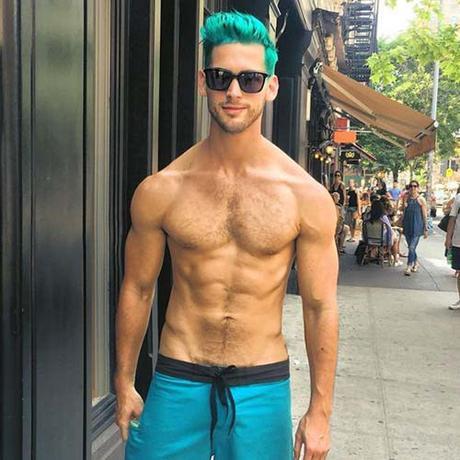 It is said that if you have great hair and great shoes, you can get away with anything fashion-wise. And that idea is pretty true, as paying attention to these details can truly make or break your look.
Adding an unconventional color to your hair is a great way to steal the show and position yourself in the spotlight and every other theater reference we can make.
Switching it up completely or just going easy with some crazy color or shade such as blue or cab yellow can be a true game changer for an elegantologist.
Colors. Contexts. Messages.
The color of your hair or just of some highlights has the potential to reframe your face and give you a very different vibe. Of course, having purple, pink or blue hair usually works best for people who don't work in a very sartorially conservative environment such as a bank or an office. These places usually have dress codes that require their employees to look rather conventional and mainstream in order to project a very comfortable company images and unconventional hair color are exactly what they are called: unconventional. It does work, however, for people who usually find themselves in relaxed and casual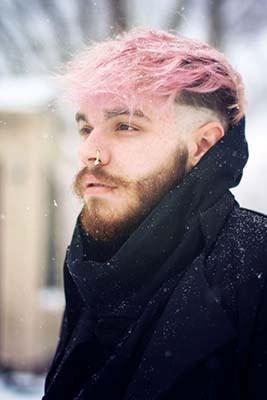 contexts and, more than anything, want to be seen. In this sense, if you are, let's say an artist and want to be visually memorable – in this case getting a crazy hairdo will most likely do it. However, be advised that when it comes to fashion and personal style in general, you don't want to overshadow your personality and your work with it, regardless of what these are. In other words, if you are a painter, you don't want to look more interesting than your art and you don't want people not to remember your words, but only your looks.
Choosing colors
When it comes to choosing an unconventional color, probably the best way to go, and, one of the easiest ways too, is to consider your new hair color or colors just as you would consider a piece of clothing. To do this, you need to think of whether that certain color flatters your skin tone.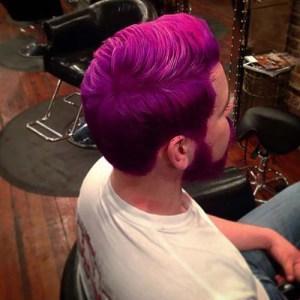 As a practical exercise, before deciding for a hair color, try on different color tops or hats and see which one makes your skin look its best. It is hard to describe, but you will notice that some colors make you look more vibrant, while others make you look bland.
Unconventional hair color can change up your entire attitude and look, they can make you more dynamic, more visually open and they convey a message of specialness.
All in all, unconventional hair colors such as pink, blue, green and so on can look pretty good on men. However, our tip is to always have the dye process done by a professional, as, otherwise, you risk getting a messy result and, as stated earlier, your hair can break or make your entire look.
Fraquoh and Franchomme
Further reading:
Choose the colors of your clothes like a pro!
A guide to coordinating the colors of your clothes (+ practical examples)
Choosing the colors of your clothes according to your skin tone
Discovering what colors to wear according to your natural features
Choosing the best color of clothes for dark skin tones
How to maintain your bleached hair in the summer 
A guide to the different men's hair styling products 
P.S. We want to hear from you! What do you make of unconventional hair colors? Do you dye your hair in one of them? Which color do you like for yourself and which color do you lie for on others?  Share your feedback, questions or thoughts in the comments below! For more articles on style, fashion tips and cultural insights, you can subscribe to Attire Club via e-mail or follow us on Facebook, Twitter or Instagram!