As the days start to be warmer and warmer, your style should change and adapt to the new season. Looking fresh and summery will inspire you to be more excited about the things you do and the places you go.
No matter your budget or how much time you invest in your style, following some essential style tips (all or just a few of them) will go a long way in having a great, updated style.
Therefore, here are our essential style tips for this warm season, whether you're on the sea, on land, traveling, or hanging out in the town.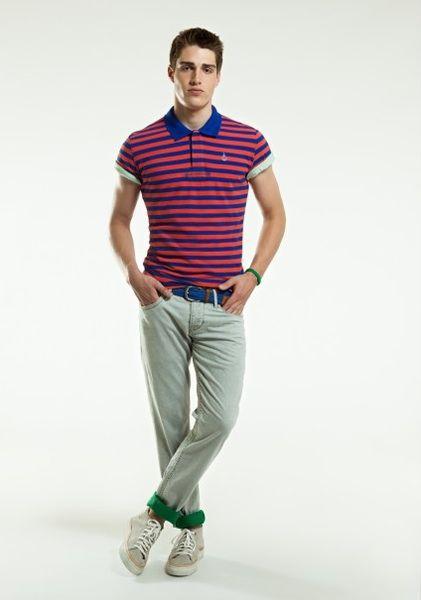 This season, trade your classic t-shirt for a nice polo shirt. A polo shirt is a good cross between a dress shirt and t-shirt and is extremely versatile. Wearing a polo shirt instead of a classic crew-neck t-shirt in a casual setting will make you look more fashionable and put together.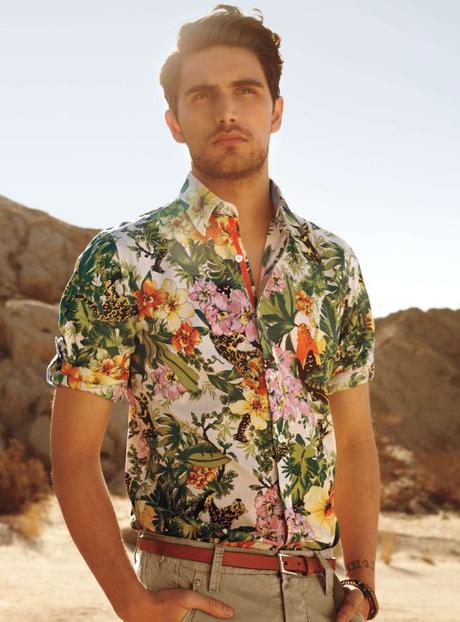 For an impactful look, pair a printed jacket or shirt with neutral pieces. This way, your jacket or shirt will be the star of your outfit. This way, you will have a balanced and cool look. As a tip, always remember that, in fashion, neutrals are colors that go with any color, as well as with any print or patterns. Neutral colors are beige, gray, black, white, ivory, brown, dark blue, khaki, etc.

Mixing prints is something that might take some time to practice. But, if you have one simple rule in mind, it can be done with ease. The rule of thumb when mixing prints is to wear two prints that are very different in size one from the other.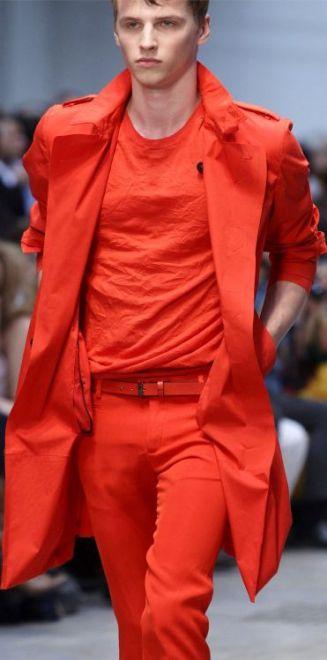 Wearing a strong, solid color is a great style statement and a very bold sartorial move. Putting on a piece - or why not all pieces - in a powerful color such as yellow, green, orange or red, will draw the eye to your look and make you stand out in the crowd.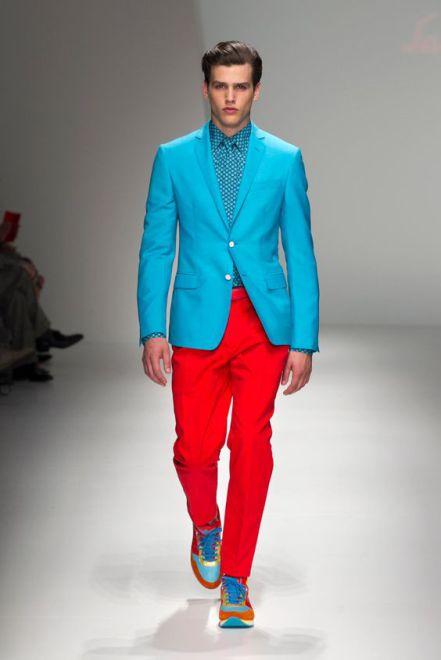 A complementary color scheme applied to an outfit makes for a good summer night color combination. Complementary colors are colors that lie on opposite sides from each other on the color wheel. Examples of complementary colors are red and blue or orange and green.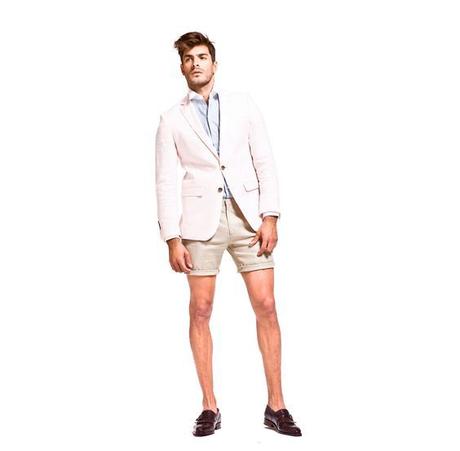 A sports coat or blazer can be dressed down by mixing it with a cool pair of jeans and a pair of funky slip-on shoes. A casual blazer can be even worn with shorts - flat front shorts that is, not cargo pants.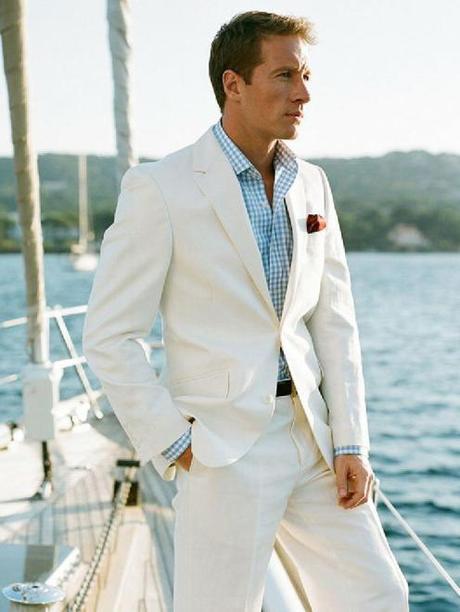 Fabricwise, a men's best friend during the hot days of spring and summer is linen. These days, you can find an enormous variety of fitting and well-designed and crafted pieces made from linen. From blazers to hats and shoes, there is something out there for everyone, so make sure you check out the linen rack this season.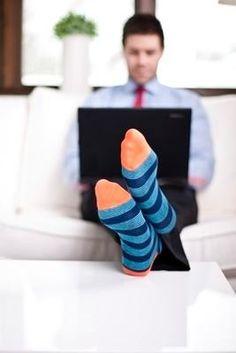 For an edgy look, trade your dark-color socks for some fun, colorful socks that reflect the season. Putting on some stripes or dots in happy colors around your ankles will draw the right kind of attention and will give you the confidence you need to do anything.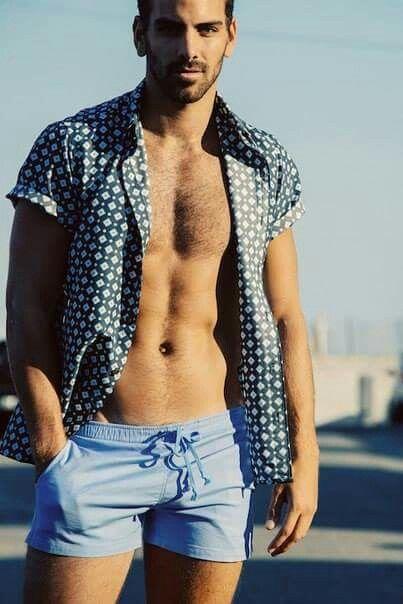 For many men, summer is all about hanging besides the pool or having fun at the beach. Why not make those moments better by getting a new swimsuit? When you find yourself wearing nothing but swimwear, you should make sure you can rely on them - both quality- and stylewise.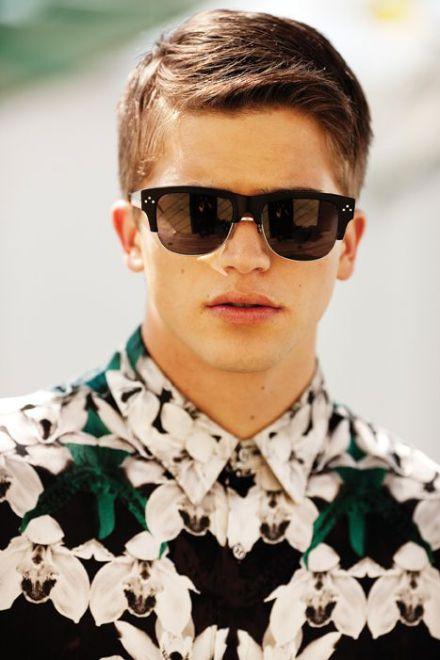 A great pair of sunglasses will not only protect you from the sun, but it will also make you look more polished and cohesive. Accessories have the role of completing your outfit, so make sure you find a pair of sunglasses that speaks to you and that balances out your facial features nicely. This way, you will look cohesive and stylish.
So there you have it! These simple style tips are reliable on any given day if you want to look good and stay cool this warm season. If you have few clothes or many, these tips will guide you to new sartorial heights. Style should be fun and easy and summer is the best time to amp up your fashion game and play with your outfits.
Fraquoh and Franchomme
P.S. We want to hear from you! How are you planning on stepping up your style this season? How do you spend the summer? Do you wear or mix prints and patterns? Share your feedback, questions or thoughts in the comments below! For more articles on style, fashion tips and cultural insights, you can subscribe to Attire Club via e-mail or follow us on Facebook, Twitter or Instagram!