Every year I look forward to a week's vacation on Cape Cod. Not only are the beaches beautiful and the fashion style in Cape Cod, it would be a combination of preppy and casual elegance. There are some places on Cape Cod that are a more relaxed, summertime kind of vibe and others that are a little more dressy.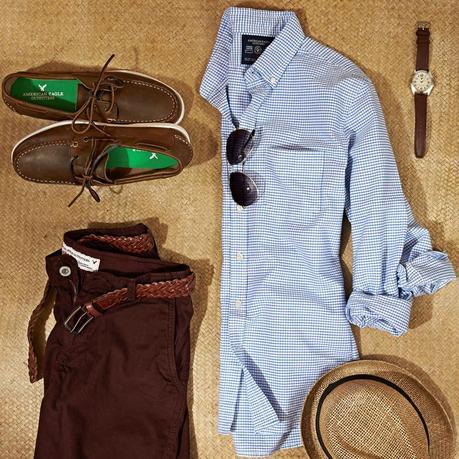 A perfect wardrobe for sightseeing, shopping in the unique stores and boutiques, or grabbing a steaming bowl of clam chowder at an outside café consists of pieces like this blue check button-down shirt, a comfy pair of cargo or chino shorts with a braided leather belt, and the ever-popular leather boat shoes. Some key accessories that help to complete the Cape Cod casual look are the straw fedora, brown leather wrist watch, and cool Aviator sunglasses. Also, this green plaid button down shirt, white cotton summer pants, and boat shoes make a comparable alternative.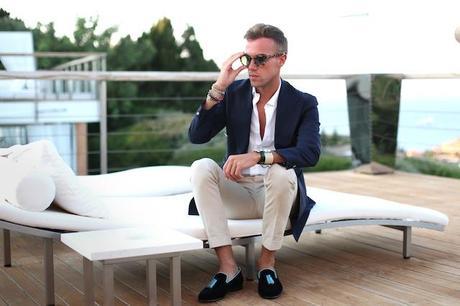 If you happen to be invited to the Kennedy compound for cocktails or are hanging out at one of the posh restaurants on the shore, then a look that is a little dressier would be appropriate. Here, is a navy sports jacket by Royal Hem, a crisp white button-down, tan slim leg trousers by Hermes of Cape Cod, and a terrific pairs of two-tone blue Alberto Morretti loafers.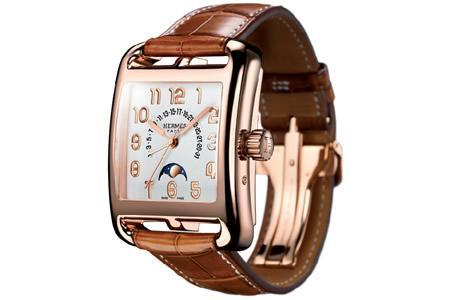 Of course, this outfit deserves a fantastic watch like this Hermes Basel Cape Cod Moonphase Watch with a croco-embossed British tan leather band, gleaming hands and numbers, with a unique moon phase dial for added interest.