Now that Spring is upon us, it is time to take a look in your closet and refresh your footwear for the coming seasons. If your Nike trainers are worn through the sole or now rock ventilation holes that didn't actually come with the original design (whoops!). Then it is time to toss them and go shopping for a few new pairs that will be work horses in your wardrobe.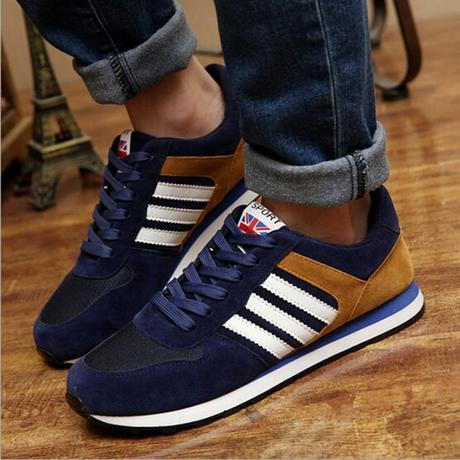 One footwear selection that you will need for the spring season is a casual, athletic style shoe. These new arrival sneaker-type shoes for 2016 have a little bit of a retro feel with combination of blue and tan tones, accented by white triple stripe of leather on the sides of the shoes. This type of shoe gives you the casual comfort of an athletic shoe, but it doesn't make you look like you are headed to or coming from the gym. Also, the combination of leather, suede, and mesh will add some fashion to a favorite footwear style.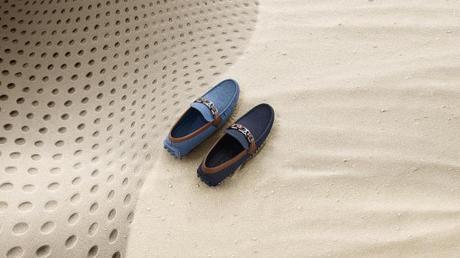 The next shoe that you want to have in your closet for spring and summer is a great driving moccasin. It is a slip-on shoe that has a sleek upper and a knobby rubber sole that extends from the tips of the toes all the way up the back of the heel, which is how it got its name because the heel of shoes used to get worn out more quickly when rubbing against the car floor when driving, but the extension of the rubber sole up the back of the heel  protects the leather and gives you more traction. Since denim is hotter than ever in accessories, Louis Vuitton has taken that trend and translated it into these medium wash and indigo denim driving mocs and in true designer style, has accented these fabulous shoes with British tan leather trim around the base of the shoe and also in the Louis Vuitton logo hardware.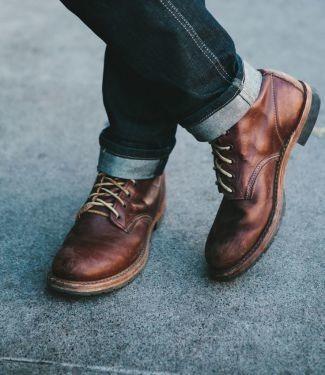 Our last essential footwear selection for men spring is a boot. With spring, comes unpredictable weather and you will need something like Clarks boots which will protect your feet on those cool, rainy days and look better than a pair of galoshes. For example, these short men's lace-ups that are done in a burnished brown leather are versatile enough to be worn with a dressier pair of trousers or with your favorite casual jeans, but will still give you the protection that you need in wet weather. Just don't forget to treat your leather and suede to keep your boots looking good.