The following is posted courtesy of Police Oracle…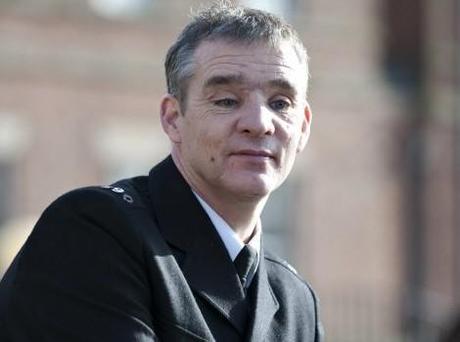 The life of PC David Rathband will be celebrated at Newcastle Cathedral with friends, family and the public to pay tribute.
A Memorial service dedicated to the life of PC David Rathband is to be open to the public, it has been confirmed.
PC Rathband (44) was found hanged at his home in Blyth, Northumberland on February 29, his inquest heard.
A memorial service organised by his family is to be held in St Nicholas Cathedral in Newcastle on Saturday March 10 – open to "all who want to say farewell", his brother Darren has said.
The Cathedral has prepared for as many as 800 people to attend the service at 12pm and outside seating will also be provided if necessary.
PC Rathband, who was shot and blinded by Raoul Moat in 2010, will then be buried in his home town of Stafford on March 17.
The Very Reverend Christopher Dalliston, who is presiding, said friends of the family are to deliver eulogies, and the story of PC Rathband's life was also set to be read out.
He said: "It is very public and a well-known story – people have a large amount of respect and sympathy for David Rathband and I think we will have a lot of people turn up."
He added that the service was being organised by PC Rathband's brother, Darren and father, Keith.
Northumbria Police has also announced its own memorial service for PC Rathband at a date yet to be confirmed. It said: "On behalf of his widow Kath and their children, all his colleagues will be invited to attend."
This is set to take place in the week beginning March 18.
Courtesy of - Nic Brunetti – Police Oracle