Do not forget that the fabulous Melbourne Open House (MOH) is on this weekend: 24-25 July. This is an exciting (and free!) event which opens up the buildings of Melbourne to the public. Currently in its third year, the event has grown exponentially: I believe over 50,000 people are expected to visit the 60+ buildings on show this weekend! 
So if you have ever wanted to explore the city's secret rooftop gardens, see the breathtaking views from 101 Collins Street, learn about the history of the Melbourne Town Hall or discover the latest in sustainable design at CH2, this weekend is not to be missed!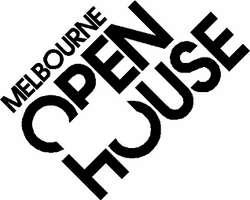 I hope to see all of you there! For those who can't make it, check back on Melbourne Curious next week for my experience. 
LINK:
Official MOH Website: http://www.moh.org.au/
(Click this link on your iPhone for the free MOH App)