Alexander Skarsgård's upcoming film of 'Melancholia' is scheduled to be released  VOD (Video On Demand) on October 7th, one month before it hits theaters November 11, 2011.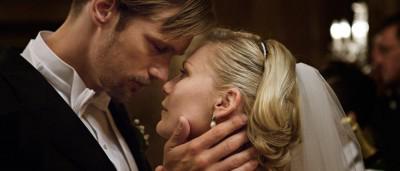 The good news about this is that if you live in a flyover state that probably wouldn't get "Melancholia" anyway, it means you can watch the movie right away and not long after it hits TIFF and the New York Film Festival. But on down side, it means that most will only experience Von Trier's gorgeously shot film on a small screen, a shame really because this emotionally apocalyptic film might the director's best looking effort in years and certainly deserves to be viewed in a theater. But realistically speaking, "Melancholia" was never going to light up the box office. A two hour plus film that is a metaphor for depression—even with a cast featuring Kirsten Dunst, Charlotte Gainsbourg, Kiefer Sutherland, Charlotte Rampling, John Hurt, Alexander Skarsgård, Stellan Skarsgård and Udo Kier—there weren't going be lines around the block for it.
For Oscar watchers, take note. The VOD bow won't affect any potential campaign as the film already had its Oscar qualifying theatrical run very quietly in July in Los Angeles. A new U.S. poster—which looks exactly like every international iteration of the one-sheet so far—is below.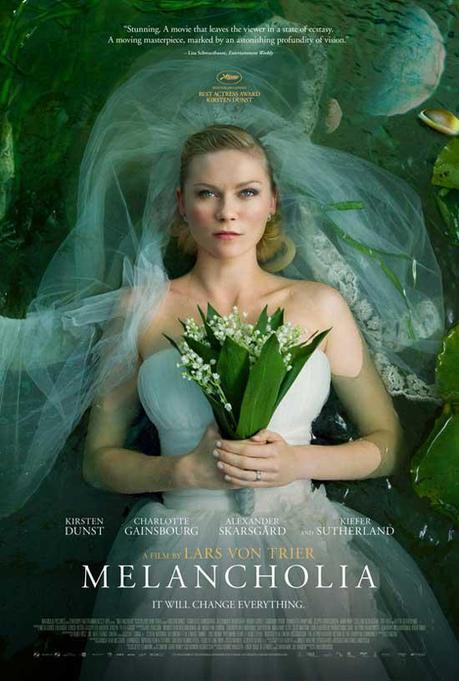 source: http://blogs.indiewire.com