Meghna Gulzar seems to be worried about the collection of her recent movie Chhapaak starring Deepika Padukone in the lead role. Deepika Padukone is playing the character of Laxmi Agarwal, an acid victim in real life. Laxmi very bravely and gracefully fought back with the grave situation. The same is depicted in the movie. Now, everything was going fine and the projected collection was pretty high until Deepika Padukone's JNU visit recently. The projected earning figures have got shattered as many sections of the society are hitting back on her such action by boycotting the movie and appealing others to do so. Does it actually matter if a refined actress goes and joins some anti-social and anti-national elements for an evening? She did it just for the sake of some stir on social media and popularity. But, isn't it a cheap irresponsible act?
In my opinion, people look at any actor or actress as a role model when they see him or her as a great character in real life and a strong personality. Deepika Padukone visited JNU and just stood there silently. This was a pretty awkward act, in my opinion. What was her purpose? To support JNU activists and their denial of accepting VC, management, administration, and rules & regulations? If she had guts to visit there, what stopped her to say a few words to make the purpose of her visit clear? Is it not funny that she is playing a strong character in the movie while this is something quite dubious? If a large section of society is not taking it positively, there is a good reason behind it. People are not fooled. It matters, whom they like and the real character and ethics of that person.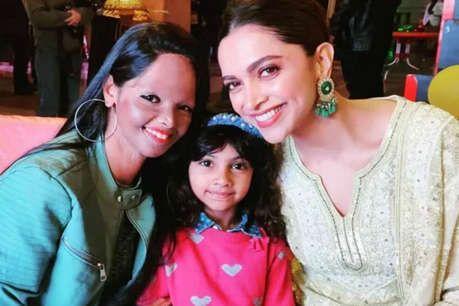 What is indigestible is the concept of the movie and the concept of the no-age-bar students demonstrating at JNU are completely opposite to each other. The movie comes out with a strong social message for women. Even Deepika Padukone is not a fool. Meghna Gulzar is trying to rub off her this act by requesting to see her talent in the movie and this act in real life separately. Basically, she has feared the negative impact on the movie. And it should happen actually. What is Deepika was coming to the sets of this movie while it was under production with some unwanted notorious characters not acceptable to the society? Would Meghna Gulzar have accepted that?