FirstLadyB | B Inspired By Entertainment News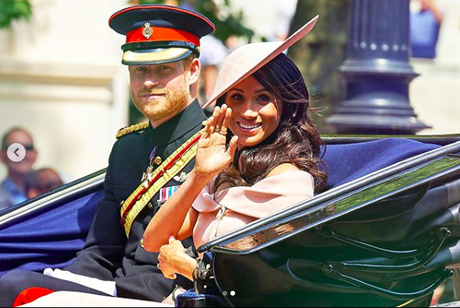 Princess Meghan is a 2018 Teen Choice Awards nominee ya'll.
The Duchess of Sussex  has been nominated for the Choice Style Icon award.  The classy Princess is up against, Blake Lively, Harry Styles, Chadwick Boseman, Zendaya and Migos for the surfboard trophy.
Embed from Getty Images
This is the first time that a member of the Royal family has been nominated for a Teen Choice award. As popular as he is, Meghan's husband Harry hasn't even been nominated for one of the awards.
The awards show airs Sunday, August 12th at 8/7c on Fox
Trending Now
Meghan Markle is a 2018 Teen Choice awards nominee
"The Hate U Give" trailer: in theaters Oct. 19th
#ICYMI Yolanda Adams honored Anita Baker at BET Awards
[VIDEO] Janet Jackson credits her family with positively impacting her life