Meghan Markle was baptized into the church of England on Tuesday evening by the Archbishop of Canterbury with Prince Harry by her side.
Harry's father, Prince Charles and the Duchess of Cornwall, attended the private ceremony that was held at the Chapel Royal at St. James's Palace,  according to the Daily Mail.
During the ceremony, the Archbishop used holy water from the River Jordan to pour on Meghan's head.
Silverware that the Royal Family uses for christenings was delivered to the ceremony, which included a silver font, basin and a flask of holy oil.
The Chapel Royal at St James's Palace is significant in Harry's life, it is where Princess Diana's body lay for a week before her funeral in 1997.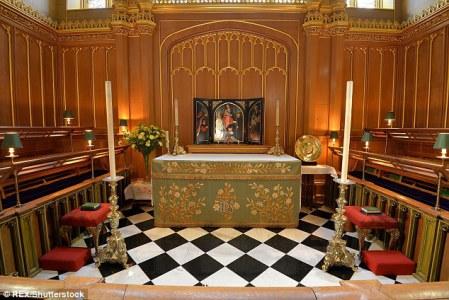 Meghan's  baptism was followed immediately by her confirmation, which means she will be able to join Harry at Holy Communion.
In line with Royal tradition the future Princess had two sponsors, the equivalent of godparents in the U.S., to support her in the baptism, and according to reports, one supporter was a close girlfriend.
After the ceremony, guests walked to Clarence House, where Prince Charles and Camilla hosted a dinner.
Prince William nor Queen Elizabeth attended the ceremony, and no word on if Meghan's parents flew to London for the ceremony.
Meghan and Harry wedding is May 19th and will be televised…..