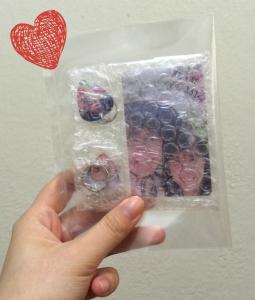 Guess what came in the post? Was really glad the whole package was water-proof cos it was a rainy day and the mail got wet. On top of being bubble-wrapped and placed in a plastic cover, the envelope itself was also water-proof. Thank goodness Singaporeans are so kiasu!Guitarist alert! You are going to like what I am going to share to day...Pssst...It is a personalised guitar-pick. Cool right! :D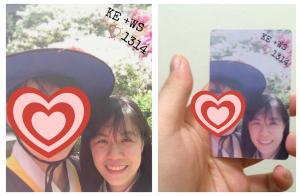 So, this is what I made for the BF for his birthday. One of them was this personalised card. What you submit is really what you get. Overall, I am very pleased with the result. I could see the BF's glow in his face when he saw this. :PThe card looks a bit faint because I used a filter. For those who are interested, I would suggest going all natural instead. The back of the card is an empty white so you can write your love messages at the back. Pretty interesting gift, don't you think?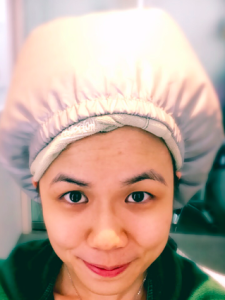 But what's cooler is the personalised guitar pick!! I have never seen this being sold anywhere else, but at The Card Ministry, you can have your lover's face on the pick. Initially, I didn't think too much but after that I did realize you will never have the heart to use the pick because you can't bear ruining his/ her face.This is the photo I submitted for my Pick-A-Keychain and the result I got was hilarious...Haha. A lot of my friends thought my choice of photo is horrible. Got lots of WTF but I really like this photo cos I look funny in it. I just have a weird sense of humor.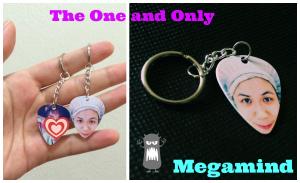 Tada...I got a V-face, on top of looking like Megamind. When the BF saw this, he just broke out into laughter. Whatever the world thinks, I strongly believe I look adorable in the pick. The BF suggested that I painted my face blue. Anyway, his photo is pretty embarrassing as well. But his pick didn't have the sort of effect that mine has #proudtobethefunnieroneI really think I out-do myself this year. Honestly, birthdays and anniversaries get harder every year. But each year, I still surpass the last. *smirks* I have got all this from The Card Ministry. It is not very expensive and their quality is really good. Most importantly, it makes a very sweet, thoughtful gift. :) And it is easy too, just submit your photos and voila, it is done!