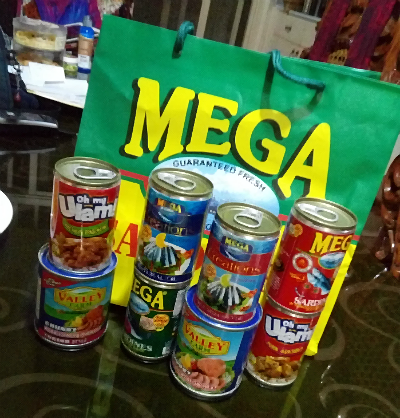 I have to admit I like sardines. While most modern Filipinos scoff at the idea of eating 15-peso cans of sardines, I love them. Just for having calcium (for good bones), selenium (for good skin and joints) and other essential minerals, sardines should be incorporated in our diet. And since each canned sardine packs only around 90 calories, it's an awesome part of my diet plan. So imagine my surprise when I found out about this: For one of the country's top sardine manufacturers, Mega Global, it is important to enrich people's lives with quality, affordable products. And now they are announcing that they aim to "bring forward several improvements and innovations in terms of packaging and food technology."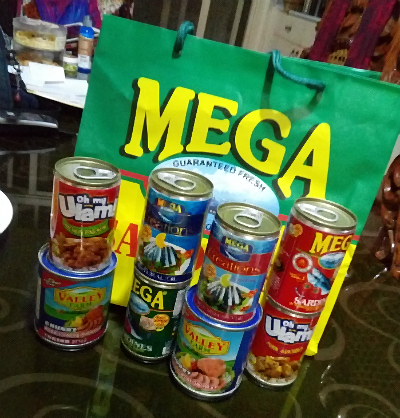 Pictured: Mega Global's extensive line of premium brands—Mega Sardines, Mega Creations, Valley Farm and Oh My Ulam!
Plus I didn't know about this until now: Mega Sardines has earned a reputation of being the Top of Mind choice of most households that prefer high-quality and great-tasting canned sardines. In fact, according to a mom and Mega fan, Conchita Mae Suarez, "My husband and kids are familiar with its taste. They really love it when sautéed with garlic and onions. And now that I've discovered that it can also be added to our regular dishes like Misua and Caldereta, it is my new cooking partner " One of the popular variants, Mega Sardines in Tomato Sauce contains no preservatives! Once caught, the sardines are canned within 12 hours to minimize fish stress levels and avoid degrading the protein, calcium and Omega 3 oils found in the fish. All these essential nutrients reduce the risk of heart problems. Meanwhile, another Mega brand, Mega Creations, Mega Creations, a non-tomato based sardine brand, aims to inspire Filipinos to don their chef hat and experiment! Come up with Fried Sardine Gyoza, Escabeche Sardine Patties and other gourmet dishes using Mega Creations Spanish Style and Mega Creations Natural Oil. For me, I'm happy that all these brands offer no-cook convenience, so I can just pop open a can, watch the calories I'm getting, and enjoy a light meal.