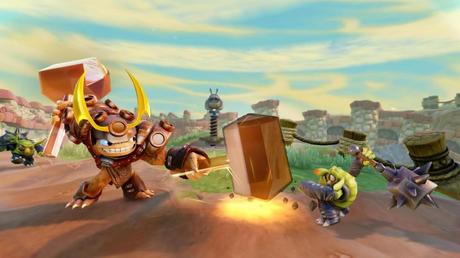 There are fifty new Skylanders coming as part of the new game Trap Team, and many of them will be Trap Masters: amazing tall Skylander heroes that use powerful weapons made of Traptanium. One of these Trap Master is Wollop, an amazing warrior with two huge hammers who can cause some serious damage! Andy from Family Gamer TV got to check him out at the game's reveal this week.
He looks really big and heavy in the game, with his twin hammers pounding the ground so much it shakes! We can't wait to get our hands on him and take him for a spin when Skylanders Trap Team is released on October 10th on Wii, Wii U, Xbox 360, Xbox One, PlayStation 3, and PlayStation 4.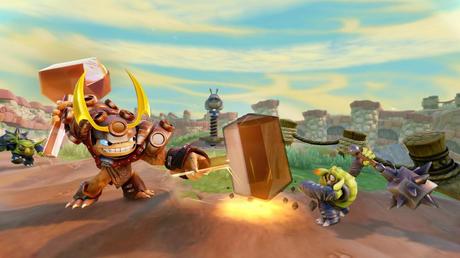 Wollop's double hammers are made of Traptanium, and are really, really powerful!
If you loved this video, follow us on Twitter for loads more amazing stories and gameplay footage, and subscribe to Family Gamer TV on YouTube.