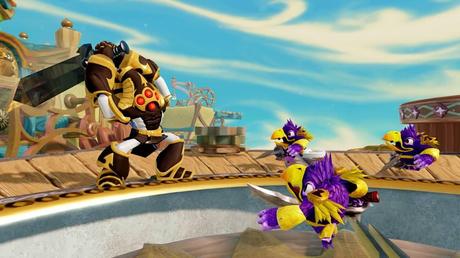 New Skylanders games always means new Skylanders characters, and Trap Team is no different. The special collection this time are the Trap Masters, skilled Skylanders who can trap villains and use weapons made of a special material called Traptanium. At E3 in Los Angeles this week some new Trap Masters have been revealed, and some we already know about shown off. Andy has seen them all, and shows them off in this great video.
On show are Krypt King, Jawbreaker, Snap Shot, Wildfire, Wollop, and Gear Shift as our new Trap Team Skylanders. They all have special weapons and unique skills that make them super powerful additions to your Skylanders collection. There are also some new core Skylanders, and here you can see Torch, Food Fight, and Chopper.
If you loved this video, follow us on Twitter for loads more amazing stories and gameplay footage, and subscribe to Family Gamer TV on YouTube.