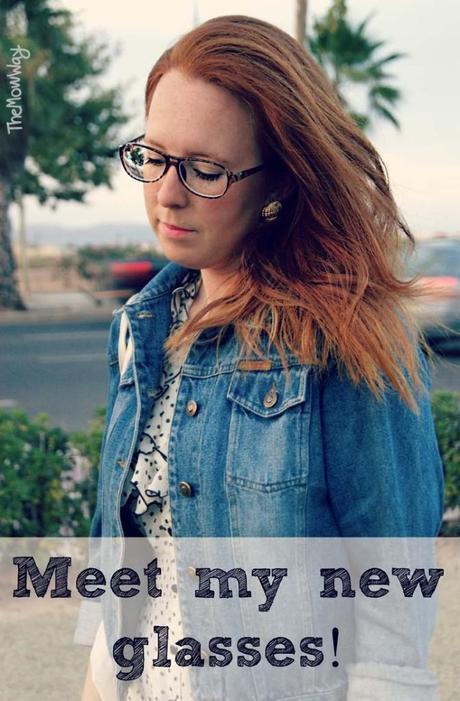 I have new glasses! Yay!Some time ago I was offered a voucher to purchase a pair of glasses from
Select Specs
and I immediatelly said YES!I went straight onto their web page and was VERY surprised about their prices. Such cheap and stylish glasses! Would they be any good? I HAD to try them!The design I chose only cost 13EUR (plus 5.50EUR shipping).I had a very hard time finding somewhere to have my eyes tested in order to confirm my prescription.In the end my ophtalmologist came back from holiday and he did the prescription for me in less than 3 minutes and for FREE (he even meassured my Pupillary Distance).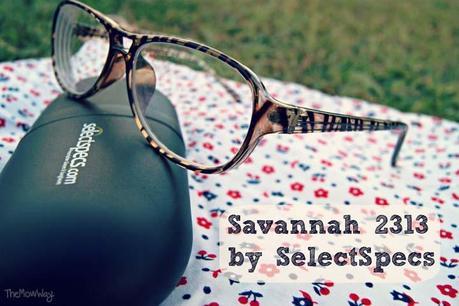 In the end I chose the design Savannah 2313. I fell in love with the zebra design and with it's retro style.I had a bit of a hard time choosing mine, I liked at lest 5!These are some of my faves: one, two and three.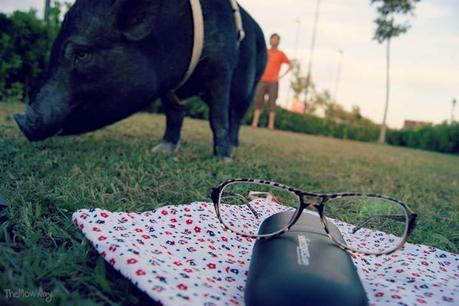 'Lil Paris is obsessed with my camera, everytime I take it out she had to come over to supervise what I am upto. (You can see Nino in the backgrount with an orange tee :)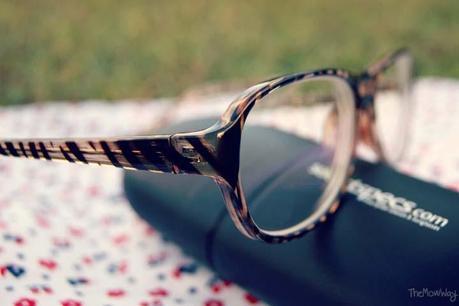 Items are shipped from the UK and it took 8 days to reach me (I live in Spain.)I have been wearing the glasses for 10 days now and I can safely say that the quality is EXCELENT. The price of the glasses include thin and light lenses, making them SO MUCH more comfortable to wear that my regular ones!As a reference: These are the glasses I have, which I paid 135EUR for last year, but I was asked for 90EUR for the thin & light lenses.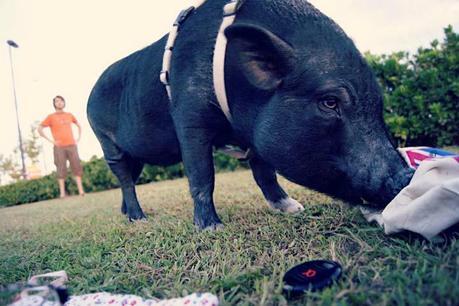 Paris started fishing in my bag to see if I had any treats for her... but she wasn't lucky this time, so after a few minutes checking that I was doing she went off to do her own things again.Such a cute Piggy!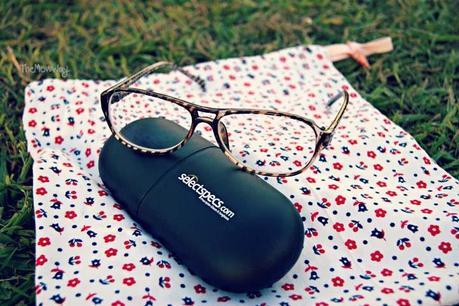 Glasses c/o SelectSpecs
Thanks to Nazilla.

Bloglovin' 
♥
Twitter
♥
Pinterest
♥
Instagram
Facebook
♥

Hello Cotton 
♥ 
Google+