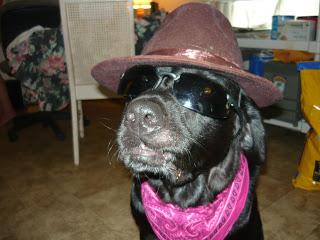 Meet Maxwell.....the main subject of my blog!  As you can see, he is quite the ham.  Max is a 10 year old black Labrador Retriever who has been in our family since his 4 week birthday!  Now that our children are grown, he is is the center of attention with both my husband and myself and I'm sure you will enjoy his antics as much as we do!  He really is almost "human"! 
I've been spending a lot of time reading all of the animal blogs out there.  My husband and I are both animal lovers and we enjoy all the stories, pictures and videos out there!  We are also very active animal activists and I decided we have taken the passive role of "blog readers" long enough and have decided to try my hand at maintaining a blog of my own!  I thought the easiest way to get started would be to introduce you to the "master of attention grabbers", Max, and let him get the discussion started!  He's very good at that. We live in the Tampa, FL area and Max made the move here with us from Illinois about a year and a half ago.  He has taken quite well to our new home and occupies most of his time chasing lizards and doing all kinds of doggy mischief.  He is really quite comical.  If he could talk, I'm sure he'd take center stage.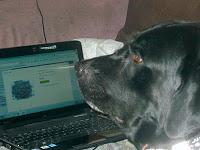 Max would like to share his stories and some of the stories of the local animals in the area too.  We have gotten him a digital camera and he's been busy snapping all kinds of pics to share and he's also interviewed a few of his friends.  If he had opposable thumbs, he'd probably be writing this blog himself!  Instead, until he figures out how to type a little faster or "Dragon" software comes up with a "Labradorean" interface, I guess I'll have to be his secretary!  Anyway, welcome to Max's blog!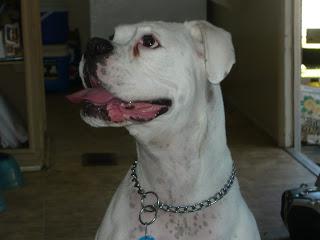 He'd like to introduce you to some of the new friends he's made since his move to Florida.  His first new friend here was "Roscoe".  Roscoe is a white boxer who lives next door.  Poor Roscoe was born deaf and left in a shelter here at the Tampa Bay Humane Society where he was adopted by our neighbors.  Roscoe visits us every morning to take the early morning stroll with Max.  Roscoe has mastered the art of "signing" and he and Max have become great friends.  We live down the street from a rescue farm and one of their favorite morning pastimes is "rounding up" the Emu's that live at the farm!  I was a little concerned about this activity, but, it doesn't seem to bother the Emus much and well, it certainly keeps the two of them busy!  The Emus are some of the rescued animals at the farm which caters to all kinds of rescues, large and small.  These wonderful folks take care of everything from horses, donkeys, cows, bulls and many other large animals which are in need of shelter care and for which the Tampa Bay Humane Society does not have the room to care for.  The farm is privately funded and offers the much needed room for these types of animal rescues in the area.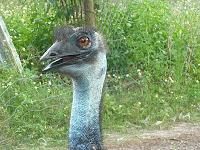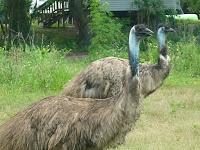 It's always been a dream of mine to be able to someday offer the same rescue services.  My husband and I have been looking into some property in our area in hopes of being able to do some rescue work of our own.  I've been doing a lot of research regarding this idea and with a little luck we'll be able to get started shortly!  For the mean time, we are looking into becoming a foster home for a Labrador rescue in the area.




My two daughters, Krissy and Koryn, are actively involved in animals also.  Krissy, my oldest, has her own animal photography business back in Illinois and offers custom animal photos for people and also contributes to the Illinois Humane Society by providing posters and other advertising material for the adoption centers in her area.  My youngest daughter, Koryn, has just graduated from school to start her career as a veterinary assistant, also in Illinois.  I am very proud of both of them.  Also, Krissy is expecting our first grandchild in July and I just can't wait to welcome our first granddaughter into this animal menagerie!




Well, that's our story to date.  We'd love to hear some of your stories as well.  Please leave us a comment and join our blog.  We'll be updating often with some of the rescue news from our area and any interesting stories we can dig up!  I'm soooo excited about our new blog so check back often and we'll see ya soon!




Below are some of Max's favorite toys! He has many, but these just seem to make him smile!  Please check em out!