There are moments in life you just feel you want to let go, pull your sleeves up high and plunge into someone else's job, life, routine… and see how things are on the other side. Today was one of those days. I left the clinic and got into the car with my friend Elie and drove around the city… I have heard of this old man called Abou el Abed… no not the guy behind the famous Lebanese jokes, but a man who walks the streets of Beirut pushing his Kaak trolly around. His routine is clear and his accustomed clients wait for him by the minute, if not the second, to enjoy one of his richly prepared kaak. Some like it plain, others with Picon cheese, thyme and sumac, Akawi cheese… whatever your preference be sure it's going to be tasty…

I have been searching for this man for around a month now. Finally I found him. As we drove around Gemmayze area and asked about Abou el Abed everyone knew who I was talking about. He's famous around here! Let me introduce you to Abou el Abed the most famous person around the Gemmayze area. A Kaak seller that has been walking the same streets for the last ten years selling his signature round bread treat, the kaak, with Picon cheese, thyme and sumac.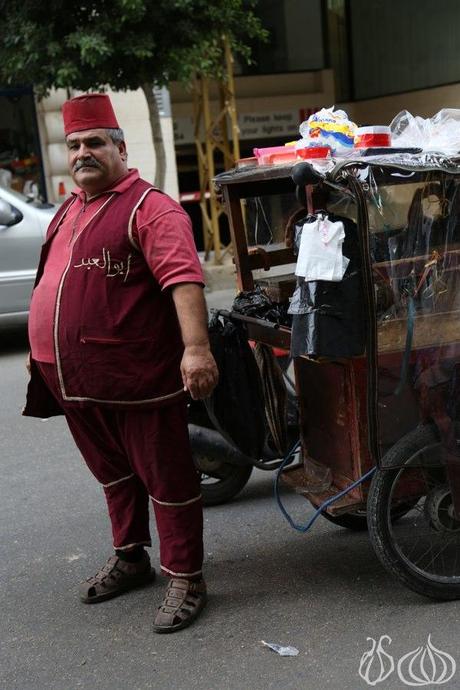 Abou el Abed is man a man who's continuously smiling. He welcomed me warmly into his world. He gave me a traditional 'tarboosh' to wear and I was ready to assistant for a few hours.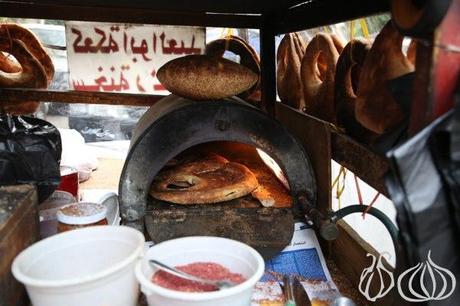 Abu Abed is a fictional character that forms the centerpiece of many jokes in Lebanon, though he is known throughout the Arab world. The Washington Postd ascribes him as an "Archie Bunker-like figure who is a fumbling caricature of all the failings of the Lebanese." His full name is sometimes given as Abu Abed El Beyrouty and he is also called Abul Abed or Abu El-Abed.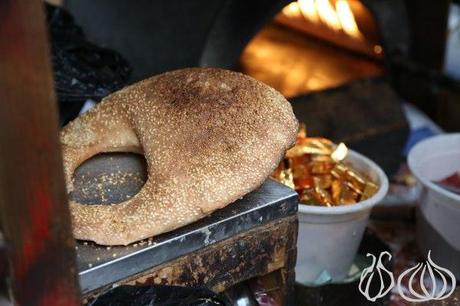 Choose a kaaka or let Abul Abed do it for you before it is preheated in his oven. A few minutes afterwards he puts it on a stainless box. Cuts it open and spreads four Picon pieces on it. Zaatar, sumac and here it goes again for another few minutes into the oven to become crunchy. You can ask him to add two more Picon pieces for 500L.L.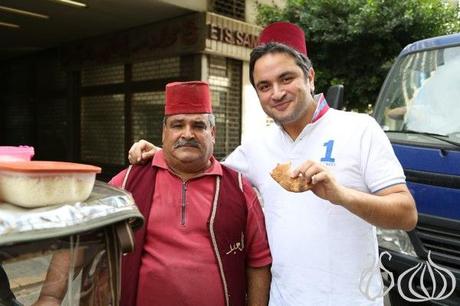 The add-on no one else has is the oven. A small oven inside his nylon covered trolly makes of those dough tasty creations like nothing else. I've eaten kaak but believe me these are special. Non chewy and with a salty aftertaste, every bite is crunchy and rich. After tasting the signature Picon, I asked Abul Abed to give me something less conventional. Akawi special mix he says: Akkawi cheese, mozzarella and butter, a mix he keeps with no refrigeration all day long. Thank God I didn't get poisoned because I'm planning of having those again soon. A generously rich kaak for only 3,000L.L is filled, heated and ready to be devoured.
Words are not enough to describe the experience for sure. I invite you to search for Abul Abed that will make you forget your problems. Smiling for 30 years, he appreciates life's simplicity. (watch the video)