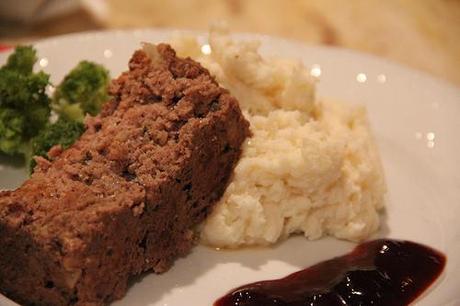 I am excited to bring to you one of the hottest cookbooks of the year, Food52 released in November! The folks at HarperCollins Publishers (Morrow Cookbooks) were kind enough to send me a copy of this cookbook to review. Amanda Hesser and Merrill Stubbs had the genius idea to bring Food52 readers to the forefront by holding contests each week (52 to be exact) asking for recipe entries. They then read through all of the entries testing about ten percent, and after comparing tasting notes, the team distributed another ten percent of the recipes for their community to test. With sometimes 300 entries a week, this testing and tasting required spreadsheets to compare feedback and such note taking.
Finally from the tested results, two finalists are chosen. Amanda and Merrill then cook their recipes, photograph the step-by-step process of making each, and post them to their site, Food52.
Readers voted for the winners, and after 52 weeks a cookbook was born! The Food52 cookbook is broken down into seasons which I love, which makes for easier shopping at Farmers Market's and for the planning of family meals.
I decided to make a comfort meal tonight as the temps are dropping to freezing in the Florida Panhandle, and my son is not feeling too well.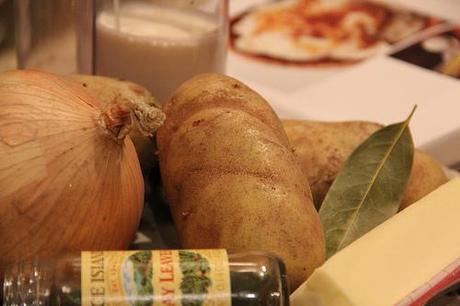 Ingredients for Mashed Potatoes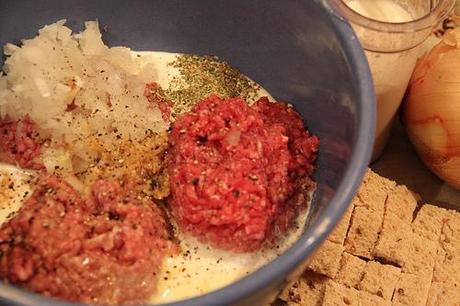 Ingredients for Meat Loaf ( Pork-Beef-Veal)
After much deliberation, I settled on the recipe for Mashed Potatoes with Caramelized Onions and Goat Cheese, and a second recipe, Meat Loaf with Blackberry Barbeque Sauce.  The aroma was wonderful and lured my teen from his room, where he proceeded to eat two helpings, suddenly feeling satisfied and on the mend.  The meat loaf was moist, juicy and full of flavor. Most of all it was easy to prepare. The meat loaf was submitted by Dax Phillips, and he suggests a "great appetizer and nice bottle of wine to loosen things up"as an entertaining tip. You can find him on his blog: Simple Comfort Food (www.simplecomfortfood.com).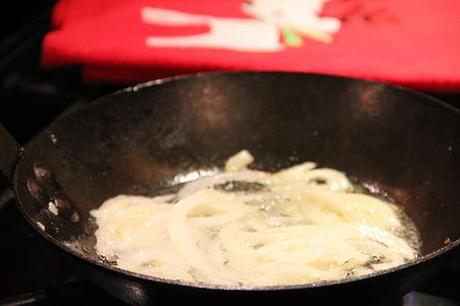 Caramelized Onions in Lodge Black Iron Skillet
The potatoes took a bit more work, and required a ricer, but were worth the effort. With half-and-half, butter, garlic, bay leaf and a dollop-or-four of goat cheese, the potatoes were creamy and decadent with a tangy hint.Caramalized onions are throughout the potatoes and on top. Sonali Ruder, a physician and cooking enthusiast from Manhattan submitted this recipe. Her food blog is The Foodie Physician (www.thefoodiephysician.com).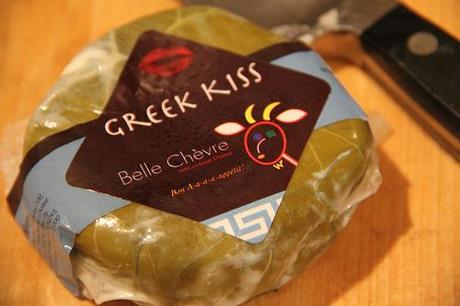 Belle Cheve Goat Cheese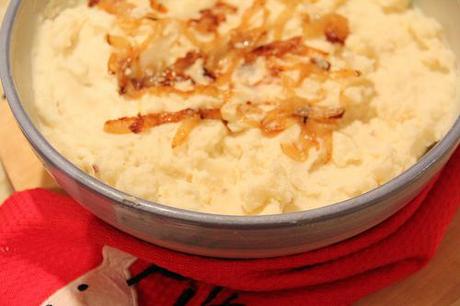 Mashed Potatoes with Caramelized Onions and Belle Cheve Goat Cheese
Giveaway
Unfortunately I can't share my two recipes with you, but I am very excited that I am able to provide one lucky reader with a cookbook of their own, thanks to the kind folks at HarperCollins Publishers (Morrow Cookbooks)!
To Enter
Leave a comment about a special dish that reminds you of the holidays.
Increase your chances by leaving a comment on twitter @fromagechick, and then comment back that you have done so!
A third chance is by leaving a comment on 30A EATS facebook page!
The contest ends at midnight Saturday, Dec. 3, 2011. The winner will be chosen by random.org, and will be announced on Sunday, Dec. 4, my birthday!
You must have a U.S. mailing address to win. Good luck!
Amanda Hesser has been named one of fifty women game-changers in food by Gourmet. A longtime writer and editor for the New York Times, Hesser has written the award-winning books Cooking for Mr. Latte and The Cook and the Gardener, and edited the essay collection, Eat, Memory. Her latest book, a New York Times bestseller and the winner of a James Beard Award, is The Essential New York Times Cookbook. Amanda lives in Brooklyn with her husband, Tad Friend, and their two children. Follow her on Twittter @amandahesser.
Merrill Stubbs is a graduate of Le Cordon Bleu in London. She has written for various publications, including the New York Times' "T Living," Edible Brooklyn, Body+Soul, and Culinate.com, and she was the food editor for the Herb Quarterly magazine. She lives in Brooklyn with her husband. Follow her on Twitter @merrillstubbs.
Food52.com features more than 12,000 recipes and receives half a million visitors per month. Follow the community on Twitter @food52, and be their fan on Facebook.
Note: Belle Cheve has lost their lease and is building a new creamery. they are asking for help. If you would like to participate, please go to this link http://bellechevre-blog.blogspot.com/2011/11/thank-you-andnow-what-buy-block.html and see how you can. Thank you!