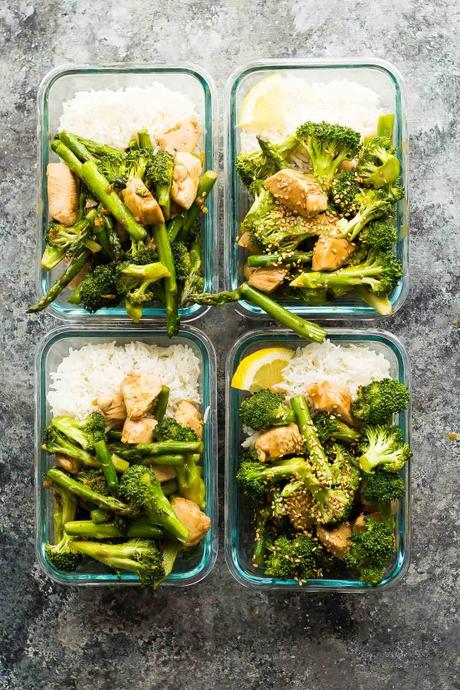 Prep this meal prep stir fry with two difference sauces (honey sriracha and lemon sesame) to get completely different flavors in your lunch! Prep them both in under 45 minutes.
2-for-1 meal prep recipes! Are you liking this?
Over the years, I've amassed lots of four portion meal prep lunch recipes. THIRTY FIVE to be exact (and they're all in this handy eCookbook).
Prepping in bulk is the BEST way to maximize your output for the time you spend in the kitchen, however, it can get a teensy bit boring. So this fall I've been brainstorming ways that we can still spend under an hour in the kitchen, but produce two completely different lunches for the week, giving us a little variety.
Check out this 2-for-1 Meal Prep: Chickpea Buddha Bowls and Greek Chicken Wraps, and this 2-for-1 Meal Prep: Balsamic Pasta Jar Salads, and Sweet Potato Broccoli Bowls for more easy 2 for 1 meal preps!
Today, we're going stir fry with our meal prep, and we're jazzing it up with two different delicious sauces: honey sriracha and lemon sesame!
Continue reading: Meal Prep Stir Fry 2-for-1 (Honey Sriracha & Lemon Sesame)