Me You Madness – Completely Self-Aware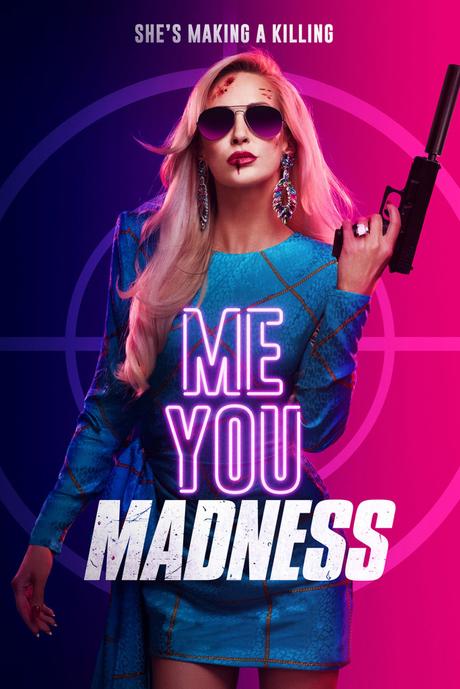 Director: Louise Linton
Writer: Louise Linton (Screenplay)
Starring: Louse Linton, Ed Westwick, Shuya Chang, Jimmy Dinh, Tyler Barnes, Gwen Van Dam
Plot: A young thief cases an architectural dream house in Malibu, not realizing it is the home of an eccentric female serial killer.
Runtime: 1 Hour 38 Minutes
There may be spoilers in the rest of the review
Story: Me You Madness starts as we meet eccentric hedge fund manager Catherine Black (Linton)who lives a lavish lifestyle where she buys everything she wants and with her high intelligence, she is always ahead of the game. When Catherine looks to rent out a room in her home, Tyler (Westwick) visits to scope the place out for his thieving ways.
After a wild night together, Catherine find herself bored of Tyler, wanting to show her darker serial killer ways, only to find Tyler causing more problems of Catherine's carefully planned life.
Thoughts on Me You Madness
Characters & Performances – Catherine is an eccentric hedge fund manager who has a life of luxury and a darker side, she is a serial killer, she finds her life turned upside down by Tyler a man she was just looking to prey on but finds herself drawn too in a battle of wits. Catherine often has monologues into the camera about her choices, which gives the character a self-aware approach. Louise Linton does take the writing and directing roles for the film too, which will give her character even more confidence in this world created. Tyler Jones is a petty thief that looks to view homes before robbing them with Catherine being the latest target, he finds himself falling for her, while also biting off more than he can chew when he learns the truth. Ed Westwick does a good job in this film being the dumber of the too in character, being aware of what he is meant to bring to this character.
Story – The story here follows a rich successful woman who has everything in her life planned out perfectly including finding time to kill people, when she meets a petty thief the two have a bright chemistry that will see them clash and looks to battle each other in a game of wits, where they will need to decide what they want in life. This is a film that is fully self-aware of what is going on, Catherine's character knows exactly what she is, similar in how Patrick Bateman was in American Psycho. This is the fun part of the film, even if being told each and every mindset can seem like it is being repeated too often in the film. When it comes to the back-and-forth side of the film, it does give both sides the reason to be winning the battles.
Themes – Me You Madness is a comedy that will bring us the extremes of how the rich will live, flashing their wealth in the eyes everyone around them, believing they can control every situation too. The luxury home is the main setting, which always feels like we are about to find yet another room.
Me You Madness is the American Psycho styled movie that doesn't have the same flair, but is showing us just how the rich consume the poor.
Me You Madness will be available on Digital Download from 19th April