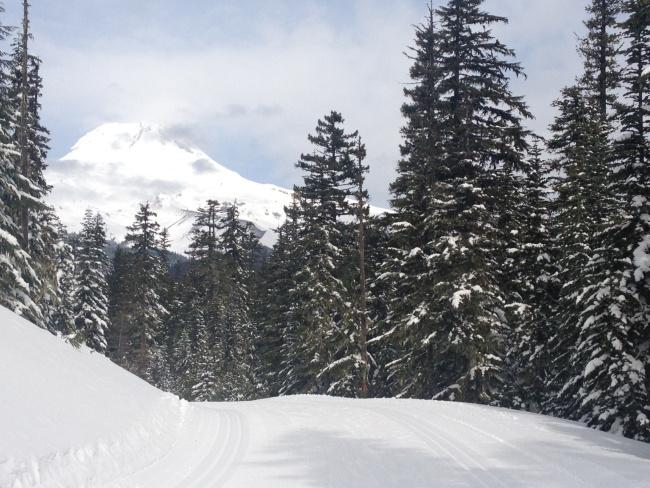 I got to call the trail my own.
Recently, I got to do something I don't often get to do–do something by myself. An unexpected day free (Mr. Miscellany at work, Ruby with the grandparents) and an unexpected spring snow found me waking early to go cross-country skiing.
While I do enjoy spending time with my family and friends, I also enjoy spending time alone. I am the type of person that needs her downtime, her time away from everybody else, her time to just be and do on my own terms on a daily basis. I like a good party (and like to throw them), but after a couple hours, I'm usually ready to start making my way to the door (unless, of course, it's my party–then, I'll work up more food in the kitchen for a bit).
I don't think it's an accident that my three favorite outdoor activities—cross-country skiing, hiking, and cycling—are all activities you can easily do on your own. They don't require other people for participation.
I can't remember the last time I had a day just to do something I wanted. I spent a large portion of this one in the sunshine on my skis on one of my favorite trails, traveling at my own pace, stopping, when I wanted, to admire the scenery, watch the birds, or raise my (well-sunscreened) face to the sun.
When I ski with my family, we usually ski directly back to our car, but not this day. I finished up at the warming cabin, where I sat near a wood stove and had my favorite post-skiing snack—a clementine, fig newtons, and coffee from my bright red Thermos.
It's not often that most of us get a day to arrange as we wish. I was thrilled to have unexpectedly had a day to follow my own trail.