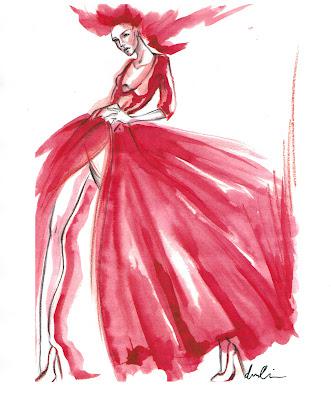 For her Spring 2013 Collection, Norisol Ferrari looks to the past, specifically the bodies of women's of the past.

"Think the curves of Marilyn Monroe, Rita Hayworth and Rita Moreno"

, says Ferrari,

"all strong confident women who command attention, desire and respect."

Does this mean we get to see shapely models walking down the Mercedes-Benz Fashion Week runway for at least one show this season? As someone who rocks curves herself, I surely hope so. I'm intrigued by the prospect.
Norisol will present her bold collection on the fifth day of Mercedes-Benz Fashion Week at Lincoln Center.