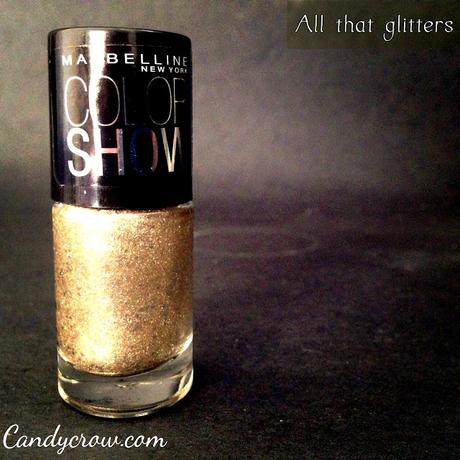 Maybelline color show - All that glitters is dupe of OPI Spark De Triomphe. Its is alight gold color with silver glitter in it. The consistency of the polish is good. It dries quickly and stays on for 3 days without chipping and fading off.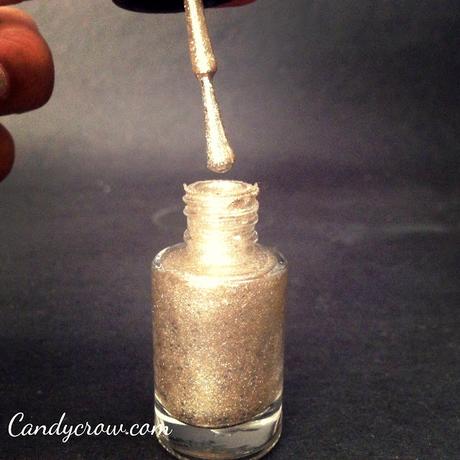 The color will suit all skin tones and it can be worn for day as well as night parties. The glitters are subtle and elegant, with mild sandpaper effect.
Price : Rs 125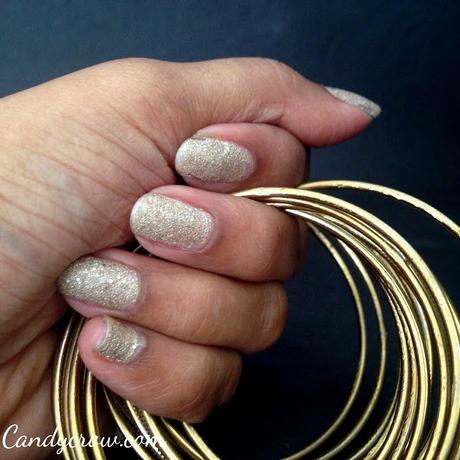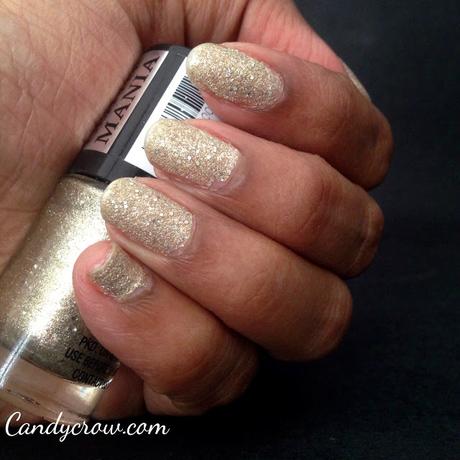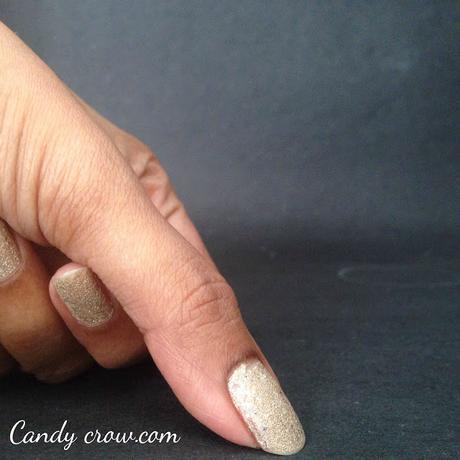 If you are a fan of gold glitters and sandpaper effect polish, then this is a must have for you. 
CC Rating : 5/5
Do you like nail polish with glitters ?