*UPDATE: mybeautyexpress is now crazybeautyland.blogspot.com
Maybelline Color Sensational High Shine Lip Gloss in Mirrored Mauve is one of my current favorites. This is one of the new glosses released by Maybelline this year and its available in 8 more shades! There's a lot I Iove about this lip gloss, even if you are not a lip gloss person, you need this, and I hope I can convince you. ;-)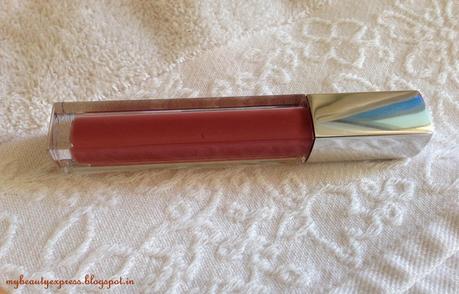 Cost
:- Rs.350.
Qty
:- 5ml.
What Maybelline Says (from the website):
Now Gloss goes Gloriously Gutsy. Color so saturated, shine so flawless... it's sensational
sophisticated color and shine.
Available in 8 shades from subtle to eye-popping colors. They are Electric Shock, Glisten up Pink, Plum Lustre, Captivating Coral, Mirrored Mauve, One Shine Day, Gleaming Grenadine, and Raspberry Reflections.
Read more »