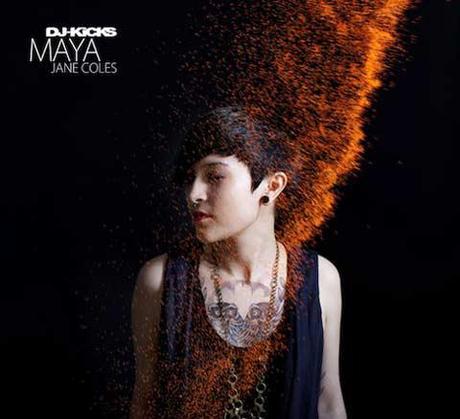 Neon are really looking forward to the next installment of DJ-Kicks series from Maya Jane Coles, which is being released on April 17th by !K7 records.
Tp say Maya Jane Coles had a big year in 2011 would be an incredible understatement. In the space of twelve months, the 24 year old East Londoner went from a hotly tipped favorite of house music connoisseurs to, well, pretty much taking over the world.
"I wanted this mix to showcase my diversity," she says. "I don't just do one thing and I wanted it to reflect that. Most of the mixes I've put out there so far have been house-based, but I also produce stuff under the Nocturnal Sunshine moniker, which is more two-step/bass influenced stuff. This mix evolved into something that wasn't just four-to-the-floor."
See below for the full tracklist, and keep up with Maya on Facebook & Twitter for latest news, tour dates, and more than likely your first taste of her DJ-Kicks mix.
1. Deft – Loqux & Past
2. Kris Wadsworth – Mainline (Jimmy Edgar Remix)
3. Chasing Kurt – Money
4. Bozzwell – In My Cocoon (Original Mix)
5. Larse – Karoo (Original)
6. Milscot feat. Angela Sheik – All Alone (Domyan Just Slow Remix)
7. Adam Stacks – Hey Love (Original)
8. Phil Kieran & White Noise Sound – Never Believed
9. Sigward – Nuerd (Original Mix)
10. Maya Jane Coles – Not Listening (DJ-KICKS) *
11. Virgo Four – It's A Crime (Caribou Remix)
12. Roberto Bardini – Hate Me (Muteoscillator Fairy Tall Remix)
13. Tripmastaz – Guess Who
14. Standard Fair – Little Helper 16-3
15. Nocturnal Sunshine – Meant To Be *
16. Zenker Brothers – Berg 10 (Original Mix)
17. Last Magpie – No More Stories
18. Zoe Zoe – Church
19. Gerry Read – Roomland (Youandewan Remix)
20. T. Williams – Analog Tour
21. Marcel Dettmann – Translation Two
22. Claro Intelecto – Hunter's Rocket To The Sky
* = DJ-Kicks exclusive