April is one of my favorite months. It's the time of year when the garden, the allotment, everything is growing. We've had some cold and wet weather, but its been pretty sunny of recent weeks, and the sun has started to transform the plot.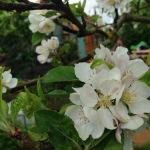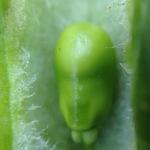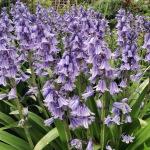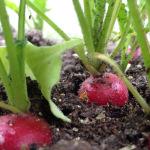 The month that has just finished is the first of the year to have new produce to harvest, as well as the stalwart that is Swiss chard.  Only the other day we were able to pick the first few delicate broad beans.  I love harvesting the first of these beans, sliding my finger along the shell and opening it to reveal the lime green beans in their silken bed. To be honest, the majority of the crop is not quite ready, but my wife and I couldn't resist a quick nibble on these sweet treats. We've also be harvesting a few radishes (the globe variety grown in boxes in the cold frame) and the first of the salad leaves.
I started sowing with enthusiasm during April, and this will continue into May with beans, peas, beetroot, chard, fennel, cavalo nero and cime di rapa all to sow. Every year I get excited by the coming of spring and good weather, sow a load of seeds and then have too many plants, then end up with a glut. I'm determined this year to sow successionally, so I'll be curbing my enthusiasm and only sowing a few seeds every few weeks. This way I aim to keep the crops coming, but not have them coming out of my ears!
I've pretty much completed the big winter jobs at the plot. I've managed to get the fence fixed, water butts sorted and have even managed to construct a netted protection frame for some of the crops. During May I need to create another of these netted cloches, but without a doubt the major job for this month is weeding. The crops are growing, but so are the weeds. So battle commences again for the year!

This post is contributing to The Garden Share Collective; an international group of bloggers who share their vegetable patches, container gardens and the herbs they grow on their window sills.