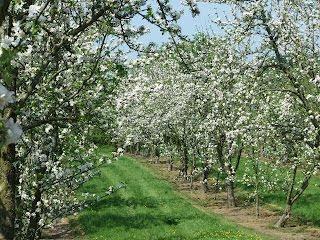 World Press Freedom Day
-- The United Nations General Assembly declared 3 May to be
World Press Freedom Day
to raise awareness of the importance of freedom of the press and remind governments of their duty to respect and uphold the right to freedom of expression enshrined under Article 19 of the Universal Declaration of Human Rights and marking the anniversary of the Declaration of Windhoek, a statement of free press principles put together by African newspaper journalists in 1991.
Source
Read:
The First Amendment: Freedom of Speech, the Press, and Religion
Free Printables:
• Newspaper Printables
• Newspaper Coloring Page

Sears Tower Completed
-- The Sears Tower is located on Wacker Drive in Chicago, Illinois, completed in 1973. The Sears Tower is 1,454 feet tall, and even taller (1707 ft.) when you include its twin antennas, that are each over two hundred feet tall. The Sears Tower is a massive 110 stories tall.
Source
Read:
Sears Tower
Free Printables:
• Illinois Printables
• Make Your Own Sears Tower

First State Sales Tax
-- In 1921 West Virginia was the first state to pass legislation for a sales tax. In 1929 Georgia passed similar legislation but neither took the time to figure out how to enforce or implement the system, so there was no progress.
Source
Read:
West Virginia
Free Printables:
• West Virginia Printables
• Sale Tax Lesson Plans
Essential Money Math Skills

National Day of Prayer
-- an annual day of observance held on the first Thursday of May, designated by the United States Congress, when people are asked "to turn to God in prayer and meditation". Each year, the president signs a proclamation, encouraging all Americans to pray on this day.
Source
Read:
Prayers for Each and Every Day
Free Printables:
• Bible Printables
• Bible Colouring Pages
• Prayer Printables

National Raspberry Popover Day
-- There are three secrets to great popovers: Make sure the pan is hot before you pour in the batter, fill each section not more than half full and no peeking while they're in the oven!
Read:
Puffy Popovers: and Other Get-Out-of-Bed Breakfasts
Free Printables:
• Popover Trips and Tricks
• In the Kitchen Colouring Pages

Lumpy Rug Day
-- While some people think the day is all about carpet, its original tongue-in-cheek intent is more global than homey. Its purpose is to tease
"bigots and trigots for shoving unwelcome facts under the rug."
After stowing too many cans of worms under the rug, the description of the holiday says,
"defenders of the status quo obtain a new rug high enough to cover the unwanted facts."
Source
Read:
The Bigot
Free Printables:
• Printable Miniature Rugs
• Rug Colouring Pages
• Worm Colouring Pages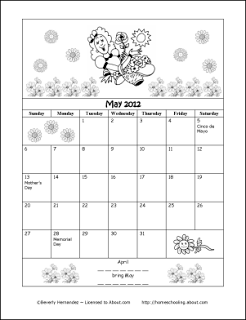 Printable May 2012 Colouring Calendar
- color and use to keep track of your commitments and social life.
May Icons - These icons are designed to be used as each event is explored. The icons can be glued onto the
May Coloring Calendar
.
NOTE -
If any of the above links are not working or the freebies or coupons no longer available, please post a blog comment below and I'll edit it!
---
QUICK FREEBIE TIP:
If a freebie is limited to only the first 1,000 participants - you may not be in that group and the site may just be harvesting your information.
Click for more quick freebie tips
---
◊
Enjoying all the freebies? Want to keep up with the latest free stuff, deals, coupons, and other ways to save money? Subscribe to
Frugal Freebies'
email updates or RSS Feed
! - it's free!
◊
Check us out on Twitter, and join in the conversation of even more great freebies, deals and coupons on our
Frugal Freebies
fan page on Facebook and
Google+.