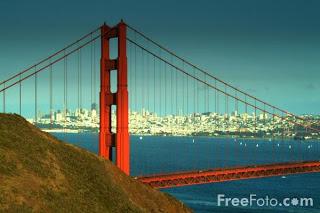 Photo Credit: The Golden Gate Bridge, San Francisco, California by www.freefoto.com
May 27th is...
National Grape Popsicle Day, Sun Screen Day, Indianapolis 500, Pentecost, Whit Sunday, Golden Gate Bridge Opened (1937), Masking Tape Patented (1930), Pop-Up Toaster Released (1918), Cellophane tape patented (1908).
PLUS - interesting books to read and free printable crafts, activities and coloring pages.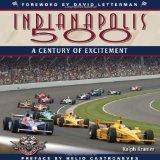 The Indianapolis 500 Mile Race
-- Established in 1909, the Indianapolis Motor Speedway has long prevailed as an icon of motorsports excellence. Beginning in 2009, the Speedway celebrates its Centennial Era, commemorating the 100th anniversary of the facility in 2009 and the 100th anniversary of the Indianapolis 500 Mile Race in 2011.
Source
Read: The Indianapolis 500: A Century of Excitement
, by Ralph Kramer
-- Officially licensed in cooperation with the Indianapolis Motor Speedway, Indianapolis 500: A Century of Excitement tells the compelling and entertaining story of the race that has become known as simply
"The Greatest Spectacle in Racing."
Overflowing with photographs hand-picked from the Speedway's mammoth photo archives, and filled with historic, behind-the-scene stories, you'll revel in the history that has shaped this amazing event.
Free Printables, Activities, Colouring Pages and Crafts:
•
Indy Kids Colouring Pages
•
Cars Colouring Pages
•
Indianapolis 500 Colouring Pages, Crafts and Games
•
Race Car Printables with DIY Checkered Flag and Race Track Play Mat
• Nascar Crafts and Activities for Kids
• Free Checkered Flag Printable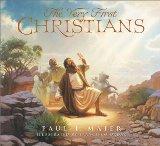 Pentecost (Whit Day)
-- the 50th and final day of the Easter Season, celebrates the outpouring of the Holy Spirit upon the Apostles in the book of Acts, ushering in the beginning of the Church. 50 Days after Jesus' resurrection
(and 10 days after Jesus' Ascension)
, the apostles were gathered together, probably confused and contemplating their future mission and purpose. On the day of Pentecost, a flame rested upon the shoulders of the apostles and they began to speak in tongues
(languages)
, by the power of the Holy Spirit. Source
Read: The Very First Christians
, by Paul L. Maier, Frank Ordaz
-- Christopher's grandfather teaches him about the drama of Pentecost and the powerful change God brought to the world through Peter, Paul, and the very first Christians.
Free Printables, Activities, Colouring Pages and Crafts:
• Pentecost Printable Activity Sheets
• Pentecost Lesson Plans, Worksheets, and Activities
•
Bible Printables
• Easy Pentecost Craft for Kids (And a Pentecost Song!)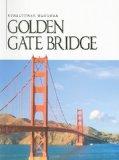 Golden Gate Bridge Opened (1937)
-- San Francisco's Golden Gate Bridge, a stunning technological and artistic achievement, opens to the public after five years of construction. On opening day--
Pedestrian Day
--some 200,000 bridge walkers marveled at the 4,200-foot-long suspension bridge, which spans the Golden Gate Strait at the entrance to San Francisco Bay and connects San Francisco and Marin County. Source
Read: Golden Gate Bridge (Structural Wonders)
, by Judy Wearing, Tom Riddolls
-- The Golden Gate Bridge is an important structure in San Francisco, California. Before this bridge was built, people had to take a ferry across the dangerous stretch of water to get to Marin County. Now they simply drive across. Just how long is the Golden Gate Bridge? And how did workers build this orange structure?
Free Printables, Activities, Colouring Pages and Crafts:
• Build and Test a Paper Bridge
• Craft Stick Bridge
•
Activity Village Golden Gate Bridge Colouring Page
•
About.com Golden Gate Bridge Coloring Page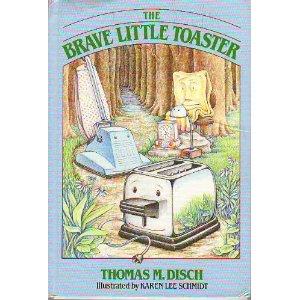 Pop-Up Toaster Released (1919)
-- Charles Strite invented the first automatic pop-up toaster on May 29, 1919. Strite was a master mechanic at a plant in Stillwater, Minnesota. He applied for a patent for his device, and it was approved on October 18, 1921. Strite started the Waters Genter Company in 1921 to begin marketing his toaster.
Source
Read: The Brave Little Toaster
, by Thomas M. Disch
-- Feeling abandoned by their beloved master, a vacuum cleaner, tensor lamp, electric blanket, clock radio, and toaster undertake a long and arduous journey to find him in a faraway city.
Free Printables, Activities, Colouring Pages and Crafts:
•
The Brave Little Toaster Papercraft
• Toaster coloring pages
•
Tutorial: Felt toaster treats craft
• Brave Little Toaster Coloring Pages
• Toaster Colouring Pages
---
---
QUICK FREEBIE TIP:


Printer failed to print your coupon? Don't have a printer? Look for a Help/Contact link or button on the page and tell them the printer failed and they will often send you a coupon in the mail.
Click for more quick freebie tips

---
• Enjoying all the freebies? Want to keep up with the latest free stuff, deals, coupons, and other ways to save money? Subscribe to Frugal Freebies' email updates or RSS Feed! - it's free!
• Check us out on Twitter, and join in the conversation of even more great freebies, deals and coupons on our Frugal Freebies fan page on Facebook and Google+. We are even on Pinterest!