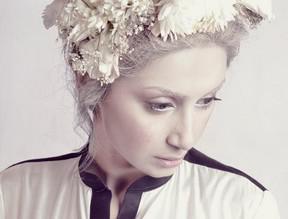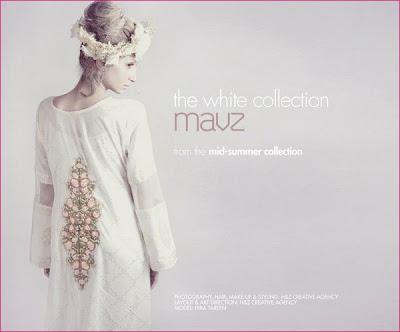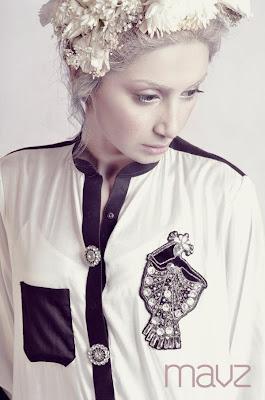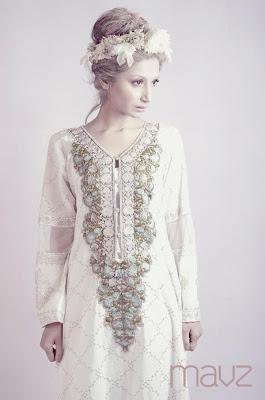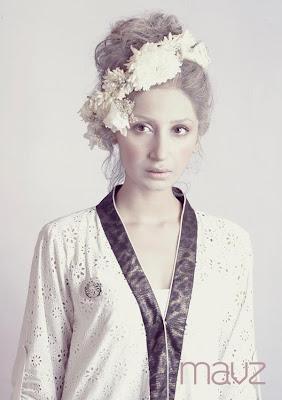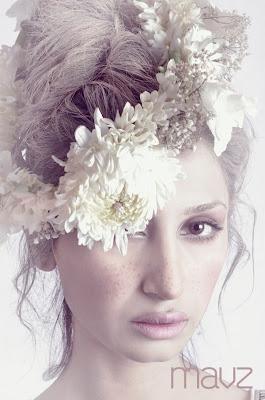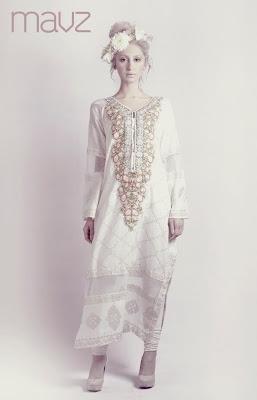 Mavz Couture recently launched her new collection for those fashion lovers who love to wear white color dressesand of coursework, everyone loves it to wear white.
Because white color is wore by every young females and girls and they can wear it in any kind of season. Mavz Couture, who deal in all kinds of wears like formal, semi formal and bridal wears have one time again launched their most anticipated collection after the great success of earlier collections.
The latest dashing & brightening collection is the huge proof that Uzma Babar always set his eyes on the demand of her fans whenever season changes or wedding days comes here in the country.
This collection is described here as Mavz Couture All White Collection 2012. In the event you see in the pics, you will notice the most shining & brightening colors.
There is bright & relaxing white colors used in the collection. This collection is pretty & highly-worked which can provide a great look to the young ladies & girls.