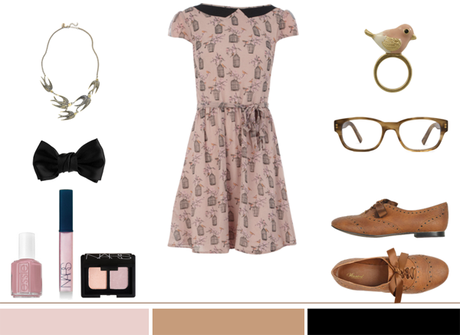 There's something about the Back To School section at Target that makes me go all academic on my wardrobe. So, excuse me today while I humor myself.

Dorothy Perkins Bird Cage Print Dress
($69.00), dELiA*s Oxfords ($40.00), Warby Parker Colton Glasses ($95.00), Miso Bird Ring ($7.85),
ModCloth Going Up! Necklace
($25.00), Dorothy Perkins Black Bow ($11.00), Essie Polish in BFF Best Boyfriend ($8.00), NARS Lip Gloss ($24.00), NARS Eye Shadow Duo in Charade ($34.00).