Matcha avocado smoothie gives you a burst of energy to get your day started off right! With mango, avocado, matcha powder, chia seeds and a tiny bit of vanilla extract. Vegan, gluten-free and clean eating.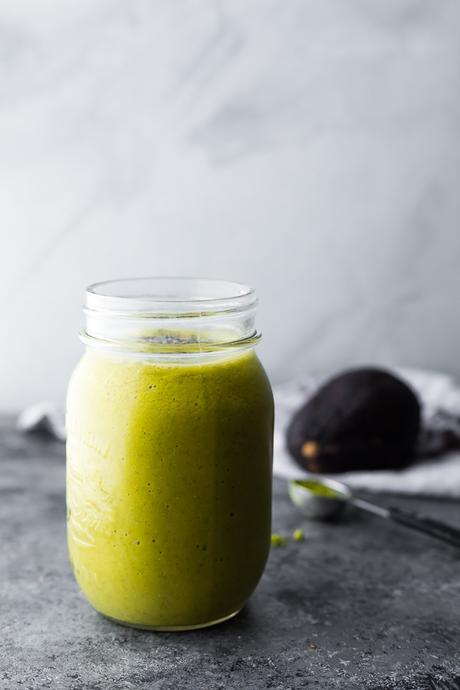 I haven't posted a smoothie recipe on Sweet Peas & Saffron for…years! Eep.
If you follow me on Instagram, you might have caught onto my new love for all things matcha. It started with an over-priced coconut milk matcha latte from Starbucks. $5 for a coffee is just not something I want to be spending routinely, but also, it really seemed to depend on the barista as to whether it was actually good or not.
So I started making my own at home…and then I started adding matcha powder to my smoothies!
The matcha flavor is super subtle in this lean mean green matcha avocado smoothie. It gives you a burst of energy to start your day off right, or to get you through that mid-afternoon slump.