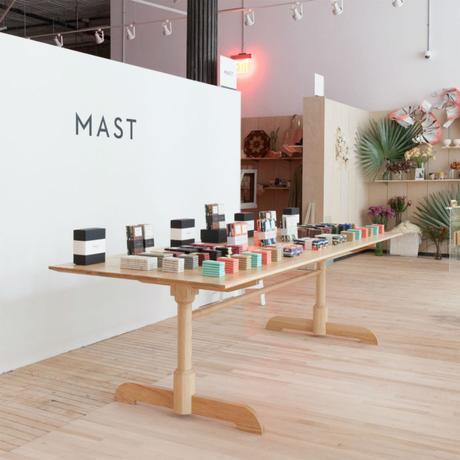 Bean to bar chocolate. Chocolatiers are now taking the comforting chocolate bar and raising the bar to new levels. In a pretty intense and hefty process that can take days, bean to bar chocolate producers oversee every single aspect of the yummy chocolate production chain – down to sourcing the cocoa beans along with creating the actual bars themselves. Enter MAST Brothers Chocolate. The bearded chocolatier brothers have at times been in the center of a few firestorms (who hasn't?), but I definitely can't deny that their chocolate bar creations are some of the most gorgeous pieces of candy I've ever seen.
With a factory and main office headquartered in Brooklyn, the New York based chocolate maker manages to produce a different take on something as simple as age old chocolate by using a bit of innovation and knocking simple details like the ah-mazingly clean and gorgeous packaging out of the park. Also a major perk – the quarterly subscription service which delivers a boxed set of 12 chocolate bars to your doorstep four times a year. I think that's an option most folks would certainly appreciate. Who could turn down chocolate at their front door? Definitely not this gal.
Images via MAST Brothers.