Photo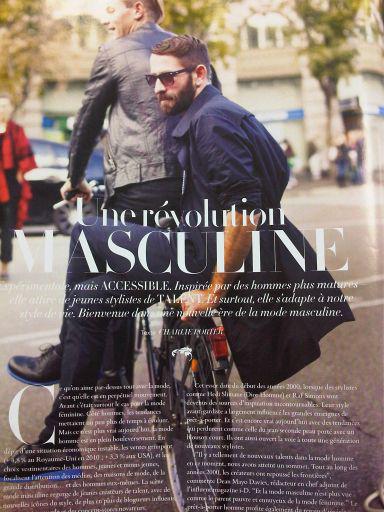 Masculine revolution.
Unfortunately I dont often feature Menswear photos but as this article in H&M Magazine suggests; Menswear is having a bit of a revolution.
It seems that in the last year or so, fashion for men has really stepped up and become more accessible. This can only be good news for both men and women who want well dressed men who can express themselves and look good without accidentally  boring us to death with the old shirt and jeans which has been the staple of many mens wardrobe for far too long. Finally mens fashion has come out of the closet so to speak, so listen up guys…Its time to go shopping!
The photo caught my attention because it highlights the Bicycle trend that I was talking about not long ago.
xoxo LLM